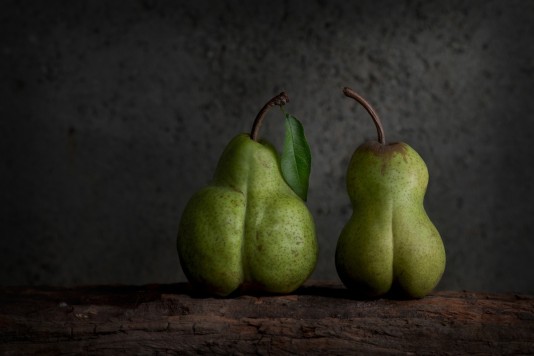 Thank you to the Members who assisted last weekend at the clubrooms during Open House Melbourne weekend, we had a steady stream of visitors, totalling around 230 people during the weekend to see both the building and the Instant Melbourne exhibition.
The Instant Melbourne People's Choice Award was announced at Thursday night's club meeting – the photographer with the most votes was Board 5 by Terry Noske – congratulations Terry! Terry has won an Instax Mini Camera, kindly donated by Des Crossley.
The lucky voter was: Paul Cunningham. Paul has won a copy of the The Great Ocean Road, Sea Breeze and Surf book by late MCC member Bryce Dunkley.
Both winners have been notified.
Thank you to Andrew Greig for an interesting and informative session on Thursday night, 'How to work with models in an Art nude context.' Andrew would like to share the final edited images from the practical interactive session, here is the link.
**Reminder to all Members to take a moment to read the draft Code of Conduct and Ethical Principles policy, refer news story below. Any comments/feedback is due by 14 August.
There are many events coming up this week at the Club – Monday: Portrait Group at 7pm, Tuesday: Introduction to Photography Course, Wednesday: Grace Lock Group features Judi Mowlem speaking about her still life photography, Thursday is Print Competition with Steve Scalone judging our images, the Set Subject is Panorama.
Reminder to upload your PDI and Print Images for this month's competitions before midnight on Wednesday!
Next Saturday 12 August we have a Photowalk coming up in Fitzroy, 1.45pm start at the Royal Exhibition Building in Carlton.
Image: Nice Pear – Alison Crea (Best – Set Subject (Humour) B Grade Print – Jul 2023)<photographer
</photographer
MCC Policy Update
In line with MCC policy on reviewing policy documents every 2 years, the MCC Board has undertaken the review and update of MCC's Code of Conduct and Ethical Principles policy to reflect better language, structure and readability. A number of areas have been condensed and other areas expanded.
MCC members are encouraged to read the amended policy (currently in Draft) and provide any feedback to Megan.smith@melbournecameraclub.org.au
Please email any comments by 14 August 2023.
The old policy and amended draft are available on the Club Documents page on the website, link below.
Welcome to our newest Members!
We warmly welcome our newest members to the club, including the 39 new members in the August Introduction to Photography Course! As full MCC members for the year ahead all are welcome to participate in any and all MCC meetings, events, exhibitions, competitions, outings etc.
If you see our new members at club events, please introduce yourself and make them feel welcome.
Introduction to Photography Course participants, August 2023:
Alexandra Stalder, Anthony Ciavarella, Arlene Hoeks, Ben Gill, Ben Kruger, Bruce Carruthers, Carol Tabone, Catherine Hickie, Christine Bulos, Delia Backstrom Symons, Doni Baz, Elizabeth Bowtell, Erin Pistritto, Fernanda Trecenti, Fiona Mckenzie, George Kindynis, Ian Ochs, Janet Sevian, Janette Ash, Jeanie Thorpe, Jen Voudiotis, Jordan Do, Kaye Manners, Kellie Attard, Kiara Holt, Leigh Dyer, Lise Fournet, Megan Douglass, Megan Tainsh, Michael Reed, Natalie Watson, Ravinder Kumar, Renee Dowling, Robyn Kane, Shane D'Silva, Stacey Gallimore, Takis Procopiou, Tammie Wallis, Zbigniew Bogusz

Printing Offer for MCC Members
Photography Studies College (PSC) are offering MCC members 20% discount on for all Fine Art Papers – Ilford, Canson, and Hahnemuhle papers.
'Proofing/Testing' paper will not be discounted as it inexpensivep RC (Resin coated) paper for testing or cheap and cheerful family album prints.
PSC's Digital Centre Production Manager is happy to work with MCC members to choose the appropriate paper for a particular image.
More information, pricing, upload link and contact information can be found on the MCC website: Resources and Links page
Conceptual Group Meeting: Wednesday 16 August, 7.30pm
Come along to our discussion of the "Hidden Meaning of Dutch Golden Age Still Life Paintings".
Imagine you are a 17th Century Dutch or Flemish painter operating under strict Calvinist guidelines prohibiting idolatry – no explicit religious images in paintings! Yet your very wealthy customers are willing to pay a high price for paintings including a religious theme.
Bring along your favourite Dutch Golden Age Still Lifes to use as examples for discussion. Maybe we will be able to transfer some of the ideas into our photography.
Interclub Portrait Competition – Entries Open!
This year, MCC is coordinating the Interclub Portrait Competition previously managed by Camberwell Camera Club. The participating clubs this year will be Williamstown, Camberwell, Caulfield, Eastern Suburbs, Warragul and Melbourne.
We invite all members to consider entering their best portrait photos for consideration as part of our club entry. There are 3 sections:
Single person portrait
Two or more people
Creative portraiture – Polyptychs (diptychs, triptychs, etc) are permitted in this category only.
Image Size
JPEG images of up to 3840×2160 and 5MB.
Entries are open now and close on 30 September 2023

Portrait Group
Monday 7 August, 7:00pm
This is the monthly meeting of the Portrait Group – first Monday of each month. An excellent chance to practice portrait photography skills, learn about studio lighting and grow your portfolio.
The meeting is a practical photography session. We use flash lighting in a studio setting. We will have 2 sets operating and 2-3 models, so there will be ample opportunity to shoot.
Please come along at 7pm to help set up. We start shooting at 8pm, and stop when the models say they've had enough (typically 2-3 hours).

Introduction to Photography Course
Tuesday 8 August, 7.30pm
For Registered Participants

Grace Lock Group
Wednesday 9 August, 7:30pm
Join us on Wednesday night for a presentation by experienced member Judi Mowlem on her very vibrant still life images. Learn how she approaches, plans and executes her stunning floral photography.

Print Competition (Clubrooms only)
Thursday 10 August, 8pm
Set Subject: Panorama
Judge: Steve Scalone
Competition Entry Deadline: Wednesday 9 August, midnight

Photowalk Community – Fitzroy
Saturday 12 August, 1:45pm
For our August photowalk we will be photographing the architecture around the Royal Exhibition Building in Carlton and exploring the streets of Fitzroy.
The photowalk will include a visit to Wolfhound Gallery in Brunswick Street to check out a photography exhibition by 11 MCC Members with time to speak with some of the photographers about their works.
Date: Saturday 12 August
Meeting Time: 1.45pm for 2.00pm start
Location: Forecourt between the Museum and The Royal Exhibition Building, 9 Nicholson St, Carlton

Photo Discussion Group
Monday 14 August, 8pm
The Photo Discussion Group provides a regular forum where you can discuss your passion for photography with like-minded enthusiasts.
We explore how we might continue to develop our skills by considering issues such as:
what makes winning images in competitions
how judges evaluate our work
how we can improve our creative techniques (image capture, image processing and printing) to create images we love and that appeal to a wider audience; and
how we can push beyond current limitations and continue to develop our art.
Wolfhound Gallery – Visual Foray Exhibition by MCC Members: Exhibition Extended
The exhibition has been extended for 3 weeks and will now close on Sunday 20 August.
MCC members' participating photographers: Greg Branson, Lesley Bretherton, Des Crossley, Paul Dodd, Ralph Domino, Sally Paterson, Matt Smith, Russell Spence, Renee Sterling, Ruth Woodrow, Mary Willis – are exhibiting their works at the Visual Foray exhibition at Wolfhound Gallery during July and August.
Wolfhound Gallery
Level 1, 386 Brunswick Street, Fitzroy
See website for opening hours
Image: Renee Sterling
'Shot in the Heart of Australia' Exhibition –Final day: Monday 7 August 10am-4pm
The Australian Association of Street Photographers is proud to bring the eleventh 'Shot in the Heart of Australia' exhibition.
Held in the beautiful Frater, Hammond and McCubbin galleries at the historic Victorian Artists Society building, the exhibition is focused on each photographer's personal interpretation of street photography within the Australia.
Exhibition Dates: 27 July to 7 August
Opening Hours: M-F 10am-4pm; Weekends 11am-4pm
Location:
Victorian Artists Society
430 Albert Street, East Melbourne
VAPS Newsbrief
Latest Issue
Monthly issues of VAPS Newsbrief are available online, published at the start of each month.
Celebrating MCC Members' Photography Success
If you have any recent results you would like to share to inspire other members in their photography journey, please email the Newsletter team so the website page can be updated and shared in the Weekly News.
MCC does not endorse any competitions/exhibitions that are listed, the content is for informational purposes.
Editorial Committee: Sally Paterson / Mark Devaraj / Paul Dodd / Vitas Anderson
Email articles and news items for Weekly News to: newsletter.group@melbournecameraclub.org.au
Submission cut off: 12pm Saturdays
Material may be subject to editing for content and length
Include an image where possible