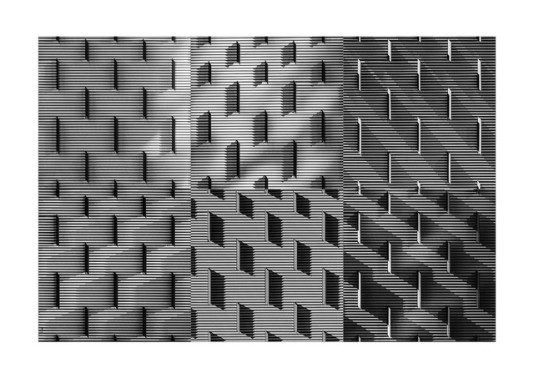 The Australian Photographic Prize was held at Photography Studies College in South Melbourne on 21-23 July, and a number of MCC members participated in the competitions.
Congratulations to MCC member and PSC 2nd year Bachelor of Photography student Richard Faris who took out the Student Photographer of the Year Award!
His work titled 'The secret life of carpark veneers' was part of his folio project, "the score I received was the highest I had ever achieved in a professionally judged competition so that was the most pleasing part."⁠
⁠Well done Richard, a great achievement!⁠
In addition the following members have supplied their results which are shown on the Celebrating Members page on the website. The page also includes a link to the gallery of all awarded images.
Nicole Andrews
Lesley Bretherton
Paul Dodd
Ralph Domino
Richard Faris
Russell Turner
Ruth Woodrow
If you participated in the awards (or any other competitions or exhibitions) and would like to share the details, please contact the Newsletter Group.
Image: Richard Faris: 'The secret life of carpark veneers'<photographer
</photographer
MCC Policy Update
In line with MCC policy on reviewing policy documents every 2 years, the MCC Board has undertaken the review and update of MCC's Code of Conduct and Ethical Principles policy to reflect better language, structure and readability. A number of areas have been condensed and other areas expanded.
MCC members are encouraged to read the amended policy (currently in Draft) and provide any feedback to Megan.smith@melbournecameraclub.org.au
Please email any comments by 14 August 2023.
The old policy and amended draft are available on the Club Documents page on the website, link below.
Interclub Portrait Competition – Entries Open!
This year, MCC is coordinating the Interclub Portrait Competition previously managed by Camberwell Camera Club. The participating clubs this year will be Williamstown, Camberwell, Caulfield, Eastern Suburbs, Warragul and Melbourne.
We invite all members to consider entering their best portrait photos for consideration as part of our club entry. There are 3 sections:
Single person portrait
Two or more people
Creative portraiture – Polyptychs (diptychs, triptychs, etc) are permitted in this category only.
Image Size
JPEG images of up to 3840×2160 and 5MB.
Entries are open now and close on 30 September 2023

Mid-Week Outing Group
Tuesday 1 August, 10.30am
Our Mid-Week Outing for the 1st Tuesday in August will be to the Australian Association of Street Photographers 11th "Shot in the Heart of Australia" exhibition.
Meeting location:
10.30 am at Sir Osborn café, 1 Nicholson St, East Melbourne, (ICI House), on the corner with Albert St.

Introduction to Photography Course
Tuesday 1 August, 7.30pm
For Registered Participants

Guest Speaker: MCC Member Andrew Greig
Thursday 3 August, 8pm
MCC Member Andrew Greig specialises in model portfolios and Art Nude photography. He will be presenting on how to work with models and the required values for a successful shoot and for building a reputation for safety.
A component of this presentation will be a practical interactive session and Andrew will demonstrate how to direct and pose a model for a successful outcome.
Members are encouraged to go to visit this website before the session LindsayAdlerPhotography.com and read about "Posing Pitfalls, 5 things which ruin poses and how to fix them".
For those viewing on Zoom, who have young children, please be aware that there could be nudity presented during this session.
Please join us in person at the Clubrooms, or via Zoom:
Zoom link is in our weekly news letter.

Portrait Group
Monday 7 August, 7pm for 8pm start
This is the monthly meeting of the Portrait Group – first Monday of each month. An excellent chance to practice portrait photography skills, learn about studio lighting and grow your portfolio.
The meeting is a practical photography session. We use flash lighting in a studio setting. We will have 2 sets operating and 2-3 models, so there will be ample opportunity to shoot.
Open to all MCC members (and visitors may attend up to 2 sessions).
If you want to shoot, please bring:
your camera (with a standard hot shoe on top for the flash trigger)
$10 for a shooters licence.
Please come along at 7pm to help set up. We start shooting at 8pm, and stop when the models say they've had enough (typically 2-3 hours).
Wolfhound Gallery – Visual Foray Exhibition by MCC Members: Exhibition Extended
The exhibition has been extended for 3 weeks and will now close on Sunday 20 August.
MCC members' participating photographers: Greg Branson, Lesley Bretherton, Des Crossley, Paul Dodd, Ralph Domino, Sally Paterson, Matt Smith, Russell Spence, Renee Sterling, Ruth Woodrow, Mary Willis – are exhibiting their works at the Visual Foray exhibition at Wolfhound Gallery during July and August.
Wolfhound Gallery
Level 1, 386 Brunswick Street, Fitzroy
See website for opening hours
Image: Lesley Bretherton
Exhibition: IN FOCUS: 'Scapes
July 26th – August 6th, 2023
An exhibition of photographs by members of the Waverley Camera Club.
Opening night Wednesday July 26th, 6-8pm.
Thereafter open daily 10am – 3pm
Free Entry (donations welcome)
Location: Track Gallery at the Mount Waverley Community Centre' 47 Miller Crescent, Mt Waverley
Mosman Photography Awards – Entries Close 12pm on Tuesday 1 August!
The Mosman Photography Club is holding their annual photography awards competition which is open to entries from across Australia. Categories include:
Open
Open
Monochrome
Animals and Birds
Smartphones
Landscapes of Mosman
Portfolio
Important Dates:
Entries close by midnight Tuesday 1 August 2023
Judging will be completed by the end of August
Shortlisted entries announced early September
Awards Event will be held on the evening of Friday 13 October, in Sydney
'Shot in the Heart of Australia' Exhibition 2023
The Australian Association of Street Photographers is proud to bring the eleventh 'Shot in the Heart of Australia' exhibition.
Held in the beautiful Frater, Hammond and McCubbin galleries at the historic Victorian Artists Society building, the exhibition is focused on each photographer's personal interpretation of street photography within the Australia.
Opening Event: Friday 28 July, 7pm-8:45pm
Exhibition Dates: 27 July to 7 August
Opening Hours: M-F 10am-4pm; Weekends 11am-4pm
Location:
Victorian Artists Society
430 Albert Street, East Melbourne
VAPS Newsbrief
Latest Issue
Monthly issues of VAPS Newsbrief are available online, published at the start of each month.
Celebrating MCC Members' Photography Success
If you have any recent results you would like to share to inspire other members in their photography journey, please email the Newsletter team so the website page can be updated and shared in the Weekly News.
MCC does not endorse any competitions/exhibitions that are listed, the content is for informational purposes.
Editorial Committee: Sally Paterson / Mark Devaraj / Paul Dodd / Vitas Anderson / Helen Lang
Email articles and news items for Weekly News to: newsletter.group@melbournecameraclub.org.au
Submission cut off: 12pm Saturdays
Material may be subject to editing for content and length
Include an image where possible