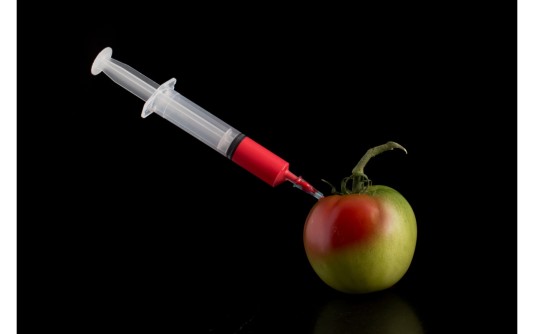 As a follow-up to Thursday night's presentation by MCC Member Barney Meyer – who presented a very interesting talk on Drones and Panorama Demonstration – Barney has kindly shared his slides and panorama stitching method, these documents can be viewed on the Resources & Links page in the Members section on the website. Thank you Barney.
Many thanks to the volunteers and exhibitors who participated in this year's International Women's Day Exhibition, which closed today. It was a great success with many visitors attending the exhibition during the 2 weekends it was open. Exhibitors please ensure you pickup your prints if not done so already.
Image: Artificial Ripening – Fabian Fulgione (Best – Open B Grade Print – Mar 2023)
Thursday 30 March 8.00pm
Guest Speaker: Jesse Marlow – Street Photographer and Leica Ambassador
Jesse Marlow is a Melbourne-based and internationally recognised photographer. Over the last 25 years he has worked for a range of local and international editorial and commercial clients. His works are held in public and private collections across Australia and the world, including the National Gallery of Victoria and the Australian Parliament House Collection.
In 2014, Marlow published his third monograph – 'Don't Just Tell Them, Show Them'. In 2021, Marlow published his fourth monograph 'Second City'. With a highly developed eye for colour, pattern and subtle humour, Jesse is constantly searching for an ambiguity that lies just below the surface. Each image in his books is a perfect compositional gem full of delight. These images showcase Marlow's ability to find wonder amidst the banality of everyday life.
His current reprinted book, 'Don't Just Tell Them, Show Them' will be available for sale on the night at a discounted price for club members.
Jesse will talk about his street photography and aspects of his career.
Exhibition Opportunity for MCC Members

Update – a couple of spots still available, interested applicants should register their interest ASAP.
MCC Member Mike Hubel, owner of Wolfhound Gallery in Brunswick St has extended an offer for a small group of MCC members to exhibit at his gallery. The exhibition dates would be approx July.
This is an opportunity for interested members to:
Exhibit outside to MCC to a wider and more diverse audience in a different demographic
A chance to exhibit in larger format, prints A2 or larger
Ideally 6-10 exhibitors each submitting between 4-8 prints but we can work outside these parameters
The gallery is open 6 days a week
Visitors have easy access to the downstairs cafe and lots of eateries, galleries and bars in the area
Prints can be offered for sale or not
Interested applicants should register their interest ASAP to secure a spot in the exhibition.
Contact Mike directly, email: hello@wolfhoundgallery.com.au
or mobile 0419 388 255.

Digital Editing Group Meeting
Monday 20 March, 8:00pm
This group caters for all levels of understanding of digital editing techniques.
The focus is on what can be done with images in post-processing after downloading to your computer.
Topics for this night will be:
Lightroom – importing and exporting and sizing for PDI competition
Photoshop – blending layers
Photoshop – AI based neural filters.

Mid-Week outing
Tuesday 21 March, 10:30pm
MGA Exhibition, Wheelers Hill
Details sent via mailout on 28 Feb 2023

IWD Print Collection
Thursday 23 March, 7pm-8pm

*Zoom only* PDI Competition
Thursday 23 March, 8pm
The Set Subject for this month is 'Serenity'. This month's PDI judge is Ian van der Wolde.
Note that this is a Zoom only event, no attendees at the Clubrooms.
Members – Please see weekly newsletter for Zoom details

Nature Outing
Sunday 26 March, 10am
Nature Outing to Western Treatment Plant. Home to more than 300 species of birds, the Western Treatment Plan is a haven for birdwatching, and recognized as a wetland of international importance under the Ramsar Convention.
The Western Treatment Plant is about 75 mins drive from Melbourne. To get there, travel down the Princes Highway towards Geelong and turn left onto Point Wilson Road. On the left is Gate 5 where we will meet and carpool at 10am. Access to the treatment plant is by approved key holders so to ensure we have enough key holders can you please RSVP if you will be coming and also advise us if you hold a key.

APG March meeting
Monday, 27 March 7.30pm
Show and Tell, feedback on printmaking, Passion Projects, Work In Progress, sharing of interesting cameras.
Hand colouring and spotting prints. Bring along your prints and try out hand colouring and spotting.
Pinhole Day preparation.
Street Beats Photo Exhibition

With 59 photographers represented in this exhibition, we can't list them but they do represent a veritable who's who in the world of Australian Street photography – including some MCC members.
22February – 19 March --> Extended to 2 April
Wolfhound Gallery
Level 1, 386 Brunswick Street, Fitzroy
See website for opening hours
VAPS Convention 16-18 June
Registration Open
Plans are well underway for this year's major event on the VAPS calendar – the Annual Convention, which is being held in Colac this year. Members of all affiliated camera clubs are invited to attend.
All details including the Program and Registrations are available online, refer link.
VAPS Newsbrief
Latest Issue
Monthly issues of VAPS Newsbrief are available online, published at the start of each month.
Celebrating MCC Members' Photography Success

If you have any recent results you would like to share to inspire other members in their photography journey, please email the Newsletter team so the website page can be updated and shared in the Weekly News.
MCC does not endorse any competitions/exhibitions that are listed, the content is for informational purposes.
Editorial Committee: Sally Paterson / Mark Devaraj / Paul Dodd / Vitas Anderson
Email articles and news items for Weekly News to: newsletter.group@melbournecameraclub.org.au
Submission cut off: 12pm Saturdays
Material may be subject to editing for content and length
Include an image where possible