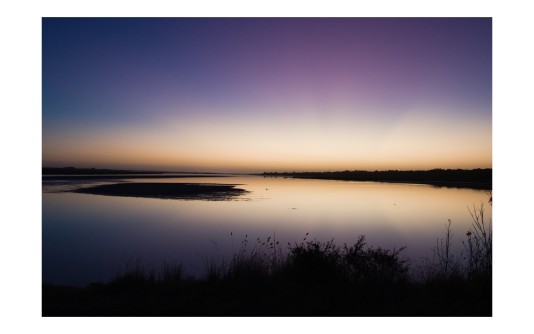 The week ahead is a busy week on the MCC calendar: Monday night is Analogue Photography Group – looking at spotting and colouring prints. We will have a range pf materials and brushes with a presentation by David Dyson on colouring prints. Hope to see you all there with your prints.
Tuesday night is Photographic Lighting Group – partnered with Protog to bring a Nanlite continuous lighting demo, further details below.
Thursday we welcome Jesse Marlow Street Photographer and Leica Ambassador as guest speaker. Jesse will have copies of his current book 'Don't Just Tell Them, Show Them' will be available for sale on the night at a discounted price for club members.
Sunday afternoon the Photowalk Community will be running a sunset photoshoot in Port Melbourne, 5pm start from Mr Hobson Cafe, 9 Waterfront Place, Port Melbourne.
Image: Home – Des Crossley (Highly Commended – Set Subject A Grade Print – Mar 2023)
Nature Exhibition: Invitation to Exhibit
The Melbourne Camera Club is pleased to be running its third nature exhibition featuring the works of club members and invited guests. The theme for this year's exhibition is 'Natural Connections'.
We are inviting all members to be a part of this year's Nature Photography Exhibition, which will be held 26 May – 4 June 2023.
For this exhibition we are looking for two or three of your images that work together. They may be themed by subject, colour, texture or any other connection.
Images for the purposes of this exhibition, will need to follow the nature definition as determined by Australian Photography Society (APS). Please refer to details on the Terms & Conditions website page. Entrants are encouraged to contact the Exhibition Committee if they need clarification of the nature definition.
*Image: Mantis by Frances Egan

Analogue Group
Monday 27 March, 7.30pm
Show and Tell, feedback on printmaking, Passion Projects, Work In Progress, sharing of interesting cameras.
Hand colouring and spotting prints. Bring along your prints and try out hand colouring and spotting.
Pinhole Day preparation.
Photographic Lighting Group
Tuesday 28 March, 7.30pm
Continuous lighting. After many requests and discussions last year, we've lined up something special to kick off the first lighting group meetup of 2023. We've partnered with Protog to bring you a Nanlite continuous lighting demo!!!
We'll have 2 studio setups, 1 for portrait and 1 for light painting.
This will be very cool. Bring your lenses and cameras and please be familiar with your camera settings (ISO, shutter, aperture). We'll be using these in creative ways.

Guest Speaker: Jesse Marlow Street Photographer and Leica Ambassador
Thursday 30 March, 8pm
Jesse Marlow is a Melbourne-based and internationally recognised photographer.
Jesse will talk about his street photography and aspects of his career.
Please join us in person at the Clubrooms.

Photowalk Community – Port Melbourne Sunset
Sunday 2 April, 4.45pm for 5pm start
Join us for our April photowalk, we will be doing a sunset shoot in Port Melbourne.
We will meet outside Mr Hobson cafe (9 Waterfront Place, Port Melbourne) and make our way to Princes Pier for sunset (6.13pm). There will be time for golden hour and blue hour photography from either Princes Pier or along the nearby beach area.
Casual drinks/dinner will follow at a local pub (optional) – please RSVP to book at seat dinner: photowalks@melbournecameraclub.org.au
Street Beats Photo Exhibition

With 59 photographers represented in this exhibition, we can't list them but they do represent a veritable who's who in the world of Australian Street photography – including some MCC members.
22 February – 19 March --> Extended to 2 April
Wolfhound Gallery
Level 1, 386 Brunswick Street, Fitzroy
See website for opening hours
VAPS Convention 16-18 June
Registration Open
Plans are well underway for this year's major event on the VAPS calendar – the Annual Convention, which is being held in Colac this year. Members of all affiliated camera clubs are invited to attend.
All details including the Program and Registrations are available online, refer link.
VAPS Newsbrief
Latest Issue
Monthly issues of VAPS Newsbrief are available online, published at the start of each month.
Celebrating MCC Members' Photography Success

If you have any recent results you would like to share to inspire other members in their photography journey, please email the Newsletter team so the website page can be updated and shared in the Weekly News.
MCC does not endorse any competitions/exhibitions that are listed, the content is for informational purposes.
Editorial Committee: Sally Paterson / Mark Devaraj / Paul Dodd / Vitas Anderson
Email articles and news items for Weekly News to: newsletter.group@melbournecameraclub.org.au
Submission cut off: 12pm Saturdays
Material may be subject to editing for content and length
Include an image where possible
Melbourne Camera Club © 2023

254-256 Ferrars St




South Melbourne

,

VIC

3205




Australia