When you photograph people in color, you photograph their clothes. But when you photograph people in black and white, you photograph their souls! Ted Grant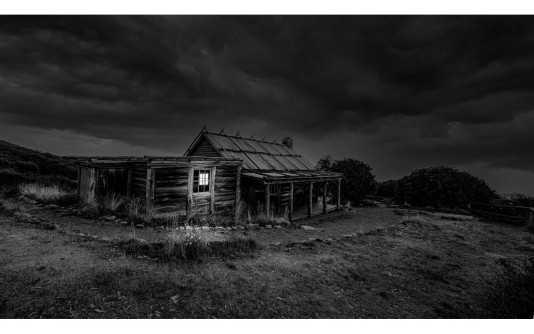 We might run out of photography quotes sometime shortly. It would be good to have a few from other sources.
---
Image credit: A Single Light – Robin Tully (Best – Set Subject B Grade Print – 12 May 2022)
Competition Committee: Change to Competition Entry Submission Date

The submission date for the electronic versions of both Print and PDI entries are to be changed to the Wednesday night before the Print Competition, at 11:59pm.

This will allow the stewards time to identify potential duplicate images prior to the Print Competition night and prior to images being sent to the judge for PDI.
If a member puts up a print image that has not been submitted electronically the night before, then it will be moved to the Image Critique section.
We believe this will make the competitions fairer for all entrants.
Photography Exhibition: 'Men with Heart'
Members and friends of MCC are invited to visit the 'Men with Heart' exhibition which is being held at the Clubrooms from 12 June to 3 July.
'A powerful and moving, multi-award winning exhibition shot over two decades exploring what defines healthy masculinity in Australian culture today'
Open weekends: June 18-19, 25-26 and July 2-3 (open 10.30am-3pm)
Thursday June 16 8.00pm
Guest Speaker: Ali MC – Analog Iran Photobook Launch
Ali MC spoke with us last year on his Analog Iran project over Zoom. This year he is launching the photo book and will be with us in person! This will be a hybrid meeting, but it would be brilliant if you could join us in person at the club rooms.
What's On Outside the MCC
Exhibitions and Competitions
World Press Photo Exhibition
Magnet Galleries is hosting the 2022 World Press Photo Exhibition from 10-30 June. For further information, please see:
https://magnet.org.au
https://www.worldpressphoto.org
VAPS Newsbrief
The April 2022 issue of VAPS Newsbrief is now available online.
Virtual Meetings – Video Library

Video replays of most of last year's Thursday night Guest Speaker's presentations and PDI Competitions are available on the Members / Video Library page on the website.
To access the Members section you will need to login first. Any issues with your login please contact us: webcontent@melbournecameraclub.org.au