The photographer, even in fashion and portraiture, has to have a standpoint. It's important to know what you stand for, no? Most people just take pictures but they stand for nothing. They follow trends and don't know why. Peter Lindbergh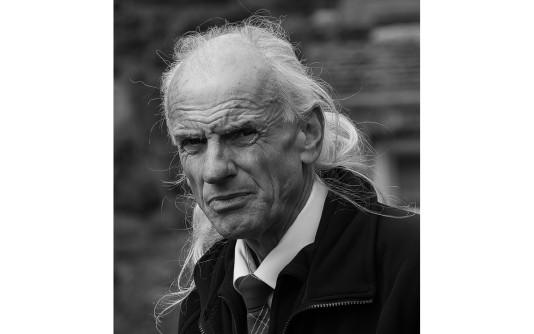 The club did well at the Interclub Nature Competition and we should be aiming to continue this with the Club Portrait Competition. Ruth would very much like some more entries (see below).
---
Image credit: Frank – David Sherwood (Highly Commended – Open A Grade PDI – 26 May 2022)
2022 Club Portrait Competition (2022-CPC)
We have received a number of entries to the 2022 Club Portrait Competition, but we are very keen on receiving more entries, in particular in the Two Person and Creative categories.
Members can enter up to six images, up to two images per category. There are three categories: Single Person, Two or More People, and Creative.
Entries are due by midnight on Monday 11 July 2022.
For further information, please visit the Competition page on the website or follow this link: https://melbournecameraclub.org.au/2022-club-portrait-competition/
Camberwell Interclub Nature Salon
Congratulations to Tuck Leong who was awarded second place for his image Caladenia lobata in the Botany section of Camberwell's inaugural Interclub Nature Salon. Thanks also to Marg Huxtable for organising our club's entry; an unenvious job of choosing ten images to represent the club from so many outstanding nature images.
What's On Outside the MCC
Exhibitions and Competitions
World Press Photo Exhibition
Magnet Galleries is hosting the 2022 World Press Photo Exhibition from 10-30 June. For further information, please see:
https://magnet.org.au
https://www.worldpressphoto.org
VAPS Newsbrief
The April 2022 issue of VAPS Newsbrief is now available online.
Virtual Meetings – Video Library

Video replays of most of last year's Thursday night Guest Speaker's presentations and PDI Competitions are available on the Members / Video Library page on the website.
To access the Members section you will need to login first. Any issues with your login please contact us: webcontent@melbournecameraclub.org.au