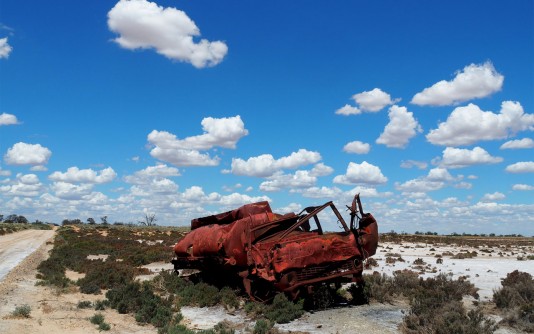 The club is accommodating a Covid world. The change to PDI competitions to cover the loss of print competitions is a good example. And the Conceptual Group's virtual artist talk by Chris Bowes shows how a stimulating zoom session can be created by an excellent presenter..
---
Image credit: Abandoned in the desert – Lee-Anne Thomson (Commended Set Subj B Grade 26-Aug-2021)
Clubroom Access – Continuation
In accordance with the Government's announcement of a lockdown in Victoria, there will be no access to the clubrooms and its facilities until further notice.
The status of planned club activities will depend on changes to the lockdown rules.
Nominations for MCC Board positions
– close 23 September 2021
Nominations are open for MCC Board positions, and must be on the prescribed forms published on the MCC website.
Monthly Print Competition to revert to PDI for the remainder of 2021
Because of Covid Restrictions likely to continue for a while yet, the last two Monthly Print Competitions (September and October) will now revert to PDI. The Set Subjects will be the same as the PDI competition (namely – Stairs for September and Rain for October). The deadline for the September competition (Comp night 9th September) is Wednesday 1st September. See the competition website for details.
Competition date Upload date Set subject
Thurs 9 Sept Wed 1 Sept Stair/s
Thurs 23 Sep Thurs 9 Sept Stair/s
Thurs 14 Oct Thurs 30 Sept Rain
Thurs 28 Oct Thurs 14 Oct Rain
Please remember you cannot enter the same image in both competitions in any month
What's On Outside the MCC
VAPS Newsbrief
The September 2021 issue of VAPS Newsbrief is now available online.
Virtual Meetings – Video Library

Video replays of most of last year's Thursday night Guest Speaker's presentations and PDI Competitions are available on the Members / Video Library page on the website.
To access the Members section you will need to login first. Any issues with your login please contact us: webcontent@melbournecameraclub.org.au