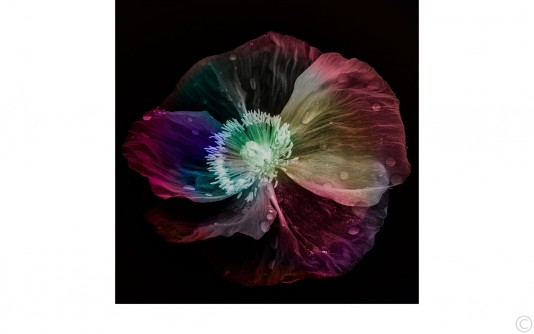 As you are aware, things haven't gotten any better on the Covid front. The lockdown continues but the club continues to look at ways of continuing activities.
---
Image credit: Painted Poppy – Alan Donald (Commended Open A Grade 26-Aug-2021 PDI)
Nominations for MCC Board positions
– close 23 September 2021
Nominations are open for MCC Board positions, and must be on the prescribed forms published on the MCC website.
Clubroom Access – Continuation
In accordance with the Government's announcement of a lockdown in Victoria, there will be no access to the clubrooms and its facilities until further notice.
The status of planned club activities will depend on changes to the lockdown rules.
Monthly Print Competition to be submitted electronically
Images for the Monthly Print Competition are to be submitted electronically via the PDI competition portal for the remainder of 2021.
The scores for the 2nd Thursday Print (via PDI) competitions for September and October will be added to the overall print competition scores, and the PDI competition scores will remain unaffected. Although not ideal this was decided as it causes the least disadvantage to entrants in both the print and PDI competitions
The images for the 14th October print via PDI competition will need to be uploaded by the 30th September and the set subject is Rain.
See the competition website for details.
Please remember you cannot enter the same image in both competitions (print and PDI) in any one month.
Monday 20th Sept 10.30
Digital Editing Group – Guest speaker – Dr Les Walkling (Zoom meeting)
This month we will have Dr Les Walkling as our guest speaker. What Les does not know about image processing and printing probably doesn't matter. Les wants your help for this presentation; he wants to know what problems you are having with your processing and printing so that he can tailor his presentation to your needs. Send your questions and images to me at digital.editing@melbournecameraclub.org.au as soon as possible.
Gary Richardson
What's On Outside the MCC
VAPS Newsbrief
The September 2021 issue of VAPS Newsbrief is now available online.
Virtual Meetings – Video Library

Video replays of most of last year's Thursday night Guest Speaker's presentations and PDI Competitions are available on the Members / Video Library page on the website.
To access the Members section you will need to login first. Any issues with your login please contact us: webcontent@melbournecameraclub.org.au