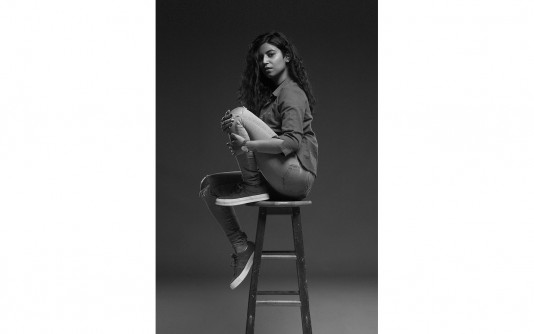 The club rooms are locked down and all face-to-face activities have been suspended.
---
Image credit: Picture Perfect: Benjamin Lee (Best Open B Grade 22-Apr-2021)
Clubroom Access – Continuation
In accordance with the Government's announcement of a lockdown in Victoria, there will be no access to the clubrooms and its facilities until further notice.
The status of planned club activities will depend on changes to the lockdown rules.
Join us for a leisurely Saturday afternoon on September 4 in conversation with contemporary conceptual artist Chris Bowes.
Chris Bowes is a visual artist and educator working with photography, video and more recently large visitor activated installations.
He will step us through the conceptual framework he uses to bring his body of work to life. His recent body of work 'Split' currently being exhibited at Photo Access in Canberra is a large visitor activated installation of screens and webcams that watch and distort the viewer. Chris explores the evolving and complex relationship we have with the world of technology, posing questions of data capture and use of imagery.
Join us on zoom on September 4 at 2pm. The Zoom link will be sent to MCC members during the week.
Results of the 10 Club Portrait Competition
The Awards night for the 10CPC took place on Tuesday night via Zoom and Melbourne Camera Club won the competition. So, congratulations to all who submitted entries, or allowed us to submit your images. Scores and commentary will be available on all images in the near future. Special congratulations to the Highly Commended entries from Nicole Andrews (Creative), James Mexias (Single Portrait), Ralph Domino (Single Portrait), Bob Warfield (Two or More People) and to Russell Mason on his Second Place (Two or More people). But obviously, everyone did very well for us to receive the highest number of points of the 10 Clubs competing.
Lesley Bretherton Chair MCC Competition Committee
A replay of the awards night presentation can be viewed via this link https://youtu.be/L9KEWgQ0Zf8
Monthly Print Competition to revert to PDI for the remainder of 2021
Because of Covid Restrictions likely to continue for a while yet, the last two Monthly Print Competitions (September and October) will now revert to PDI. The Set Subjects will be the same as the PDI competition (namely – Stairs for September and Rain for October). The deadline for the September competition (Comp night 9th September) is Wednesday 1st September. See the competition website for details.
Competition date Upload date Set subject
Thurs 9 Sept Wed 1 Sept Stair/s
Thurs 23 Sep Thurs 9 Sept Stair/s
Thurs 14 Oct Thurs 30 Sept Rain
Thurs 28 Oct Thurs 14 Oct Rain
Please remember you cannot enter the same image in both competitions in any month
My name is Chris Ayton, I am developing an app prototype as part of my studies in the Bachelor of Design. My proposed concept is creating an app for photography club members to share content and discuss all things photography.
If anybody reading this would be interested in being involved in a phone/video call interview as part of the research gathering stage of my project I would be really appreciative. It would be a relatively informal process with a few questions, and some discussion about current usage of social media, photography interests, the types of activities your group is currently involved in. These interviews would need to be conducted within the next two weeks and I will need to record the conversation for later reference and transcribe it for submission. If anyone is interested, please contact me via email: 0741590@student.swin.edu.au or chris.ayton@me.com
What's On Outside the MCC
VAPS Newsbrief
The August 2021 issue of VAPS Newsbrief is now available online.
Virtual Meetings – Video Library

Video replays of most of last year's Thursday night Guest Speaker's presentations and PDI Competitions are available on the Members / Video Library page on the website.
To access the Members section you will need to login first. Any issues with your login please contact us: webcontent@melbournecameraclub.org.au