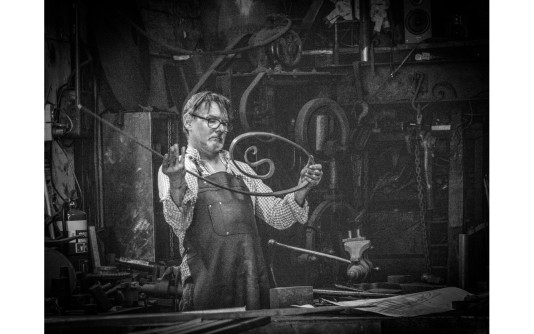 This week on Thursday night is a New Members introduction to the club session at 7pm in the Studio. All recent members are welcome to come along to learn more about what the club has to offer and have your membership queries answered. Then head upstairs for the Guest Speaker presentation at 8pm.
Any queries please contact Kaye Linsdell and Rafi Alton in the New Members group, email: newmembergroup@melbournecameraclub.org.au
We have had a lot of new members join the club in the last few months, if you see them at club events and meetings, please make them feel welcome. We welcome these new members who have joined this month:
Peter Zeegers
Naohiro Murakami
Mark Moray
Image: In the Zone – Rafael Alton (Best – Set Subject B Grade Print – May 2023)
Nature Exhibition Opening Event
The Club will be holding its third Nature Photography Exhibition, opening on 26 May. The Exhibition will feature a selection of exciting works by Club members and invited, guest nature photographers. The theme for the exhibition is 'Natural Connections'.
Following the Australian Photographic Society's guidelines for nature photography, images for the exhibition will cover a multitude of nature subjects.
The exhibition will be open for viewing from 11am to 3pm for two weekends:
27 and 28 May, and
3 and 4 June
All Members and Exhibitors are invited to attend the opening of the exhibition on the evening of Friday 26 May, starting at 7.30pm. RSVP not required.
We hope to see you at the opening event or over the following weekends.
Last minute Exhibition entries are open until midnight tonight!!
Closes: Sunday 14 May 2023, 11.59pm
Prints to be delivered: Thursday 18 May, 6.30pm-8pm
*Image: Black and white wings by Ken Gosbell
Call out to all MCC Photographers!
'Instant Melbourne' Photography Project / Exhibition – a few places left!

Imagine…
taking photos of and around Melbourne with an Instant Camera
being able to see the photo straight away and share it
no long hours processing the images on the computer, just your creativity, and you get to have your images shown in an exhibition in July
This project was created by MCC member Des Crossley who approached Fujifilm to donate 11 Instax mini70 cameras to MCC and Des kindly donated 4 cameras to the Club.
It is free to enter and you will be supplied with a loan camera (for 3 weeks), and Instax film 20 images.
Limited spaces available!
At least 30 participants are required to shoot a film of 20 instant images each, all photos must be submitted as part of your entry.
Group 1 is underway and have collected their cameras, Group 2: pickup is Thursday 1 June – one place left
Depending on demand, there may be time for a third group, register now through the link below.
Register and further information about this project, including how to use the instant cameras – link here.
Upcoming Exhibition at MCC
MCC Member Greg Branson will be holding a personal exhibition at MCC on 17-18 June
New photographic exhibition explores how the Soldier Settlement scheme failed returned Australian soldiers
A new photographic exhibition, "Blockies: The Failure of the Soldier Settlement scheme," is set to open at Melbourne Camera Club on 16 June. Featuring a collection of powerful black and white hand-printed Silver Gelatin photographs, the exhibition explores the devastating impact of the Soldier Settlement scheme on Australian soldiers who returned from the First World War.
"Blockies: The Failure of the Soldier Settlement scheme" is a must-see exhibition for anyone interested in Australian history and the human impact of war. The exhibition runs from 17-18 June, 10-4pm at MCC.
Digital Editing Group
Monday 15 May, 8pm
This group caters to all levels of understanding of digital editing techniques varies. The focus is not on how to capture an image, but on what can be done with it in post-processing after downloading the images to your computer.
Topics for the nights' discussions will be:
What's new in Lightroom and Photoshop including a detailed look at the new Denoise feature;
Transforming autumn colours in Photoshop;
and stitching drone images with PTGui and Photoshop/Lightroom.

Mid-Week Outing
Tuesday 16 May, 10.30am
This month the Camberwell Club will run an outing to the 'Light Years' exhibition organised by Camberwell Camera Club.
We meet at Dr. Brunch Café on Burwood Road, adjacent to the Boroondara Arts Centre, at 10.30am. We then walk across to view the exhibition followed by lunch.

Conceptual Photography
Wednesday 17 May 7.30pm
This week's topic is: "Why the Heck Are They Showing THAT in a Gallery?" with a lively conversation between Shini from Off the Kerb and our own Garrie from XYZ Photo Gallery. With heaps of audience participation!
We will also be making plans for our Annual Exhibition – please join that discussion!
Check the Conceptual Group page for more information.

New Members Induction
Thursday 18 May, 7pm: Downstairs Studio
Meeting in the downstairs Studio. Come along and learn more about what the club has to offer and have your membership queries answered. Then head upstairs for the Guest Speaker presentation.

Guest speaker – Steve Day
Thursday 18 May, 8pm
Steve Day is an award-winning international fine arts photographer based in Melbourne. Significant awards include the MonoVisions Photography Awards, ND Awards, Prix de la Photographie Paris, Visions International Photo Awards, and the Centre for Contemporary Photography Salon Melbourne.
Please join us in person at the Clubrooms, or via Zoom sent to members in our weekly newsletter.

Analogue Photography Group
Monday 22 May, 7.30pm
Show and Tell, feedback on printmaking, Passion Projects, Work In Progress, sharing of interesting camera topics.
Dry mounting demonstration by Barrie Bunning. This is prep for the exhibition.
VAPS Convention 16-18 June
Registration Open
Plans are well underway for this year's major event on the VAPS calendar – the Annual Convention, which is being held in Colac this year. Members of all affiliated camera clubs are invited to attend.
All details including the Program and Registrations are available online, refer link.
VAPS Newsbrief
Latest Issue
Monthly issues of VAPS Newsbrief are available online, published at the start of each month.
Celebrating MCC Members' Photography Success

If you have any recent results you would like to share to inspire other members in their photography journey, please email the Newsletter team so the website page can be updated and shared in the Weekly News.
MCC does not endorse any competitions/exhibitions that are listed, the content is for informational purposes.
Editorial Committee: Sally Paterson / Mark Devaraj / Paul Dodd / Vitas Anderson / Helen Lang
Email articles and news items for Weekly News to: newsletter.group@melbournecameraclub.org.au
Submission cut off: 12pm Saturdays
Material may be subject to editing for content and length
Include an image where possible