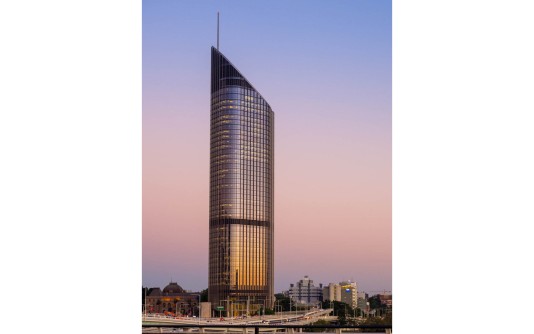 This week is a busy second to last week of the MCC calendar – the APG Group are holding a slide night and social night on Monday night; Lighting Group are photographing your pets on Wednesday night; and Thursday is the opening of the End of Year Exhibition which continues next weekend.
Please join us at the Clubrooms for this Thursday's event – the Opening of the End of Year Exhibition (prints) and the slideshow of all images entered in the End of Year PDI and Print Competitions. (The slideshow will be on Zoom from 8pm if you are unable to attend in person). The images have already been judged, there will be no critique/comments during the presentation. The winners will be announced at the End of Year Awards next Thursday 8 December.
The End of Year Awards and Social will be held next week on Thursday 8 December, starting at 8pm.
Award presentations will be followed by our End of Year Social event.

There will be no Zoom for this event.

The Social is a self-catering event, so we ask you to please bring a plate and/or drinks.
So come along, bring your partner, family and friends, and help celebrate our club and another great year of photography fun!
Image: Hero – Glenn Cockerton (Best – Set Subject B Grade PDI – 27 Oct 2022)
Members Feedback / Survey – Final Reminder!

Thank you to many members who have already responded to the survey, much appreciated.
If you have not yet responded, please take a few minutes to participate.
The survey will close this week: Wednesday 30 November.
End of Year 2022 Exhibition
The exhibition of the End of Year Prints will be held during this coming weekend 3-4 December, following opening night on Thursday. If you are available to man the exhibition over the weekend, please take a moment to register on the roster on the website, link here. Sessions are from 10am-1pm or 1pm-4pm.
We are still needing some people on Saturday afternoon or Sunday, please lend a hand if you have a couple of hours to spare.
Tax Deductible Donations – Act Now!!

Back in 2017 the Government announced reforms to the administration of organisations with deductible gift recipient (DGR) status – MCC is one such organisation. Since then legislation has been enacted which requires organisations with DGR status to be registered as a charity. Unfortunately MCC does not meet the requirement to register as a charity and consequently the Club will lose its DGR status from 14 December 2022.
Donations to Club up until 14 December 2022 will be tax deductible so you still have time to make a donation that will benefit both the Club and yourself.
You can donate by credit card or directly into the MCC's Public Fund bank account, details on the website, click here.
If you require further information please email David Sherwood, treasurer@melbournecameraclub.org.au
Competition Committee –
Vacancies / Volunteer Opportunities

The Competition Committee is recruiting new members.
We are looking for regular Print and PDI competitors or members with intermediate and above experience in photography who would like to help run the monthly competitions. There are also opportunities to assist with inter club and external competitions that the Club is involved in.
Joining a committee at MCC is a fantastic way to contribute to the Club and network with other members.
To express your interest in joining the Competition Committee, or ask any questions, please contact the Competition Committee Chair, Ruth Woodrow at ruth.woodrow@melbournecameraclub.org.au.

Analogue Photography Group

Monday 28 November, 7.30pm
We're having a slide night and social event to see the year out.
Partners are welcome to come along.
We will begin with our normal Show and Tell, Feedback on printmaking, Passion Projects, Work In Progress, sharing of interesting cameras.
This will be followed by a slide show and social night.
Bring along your 35mm or 6×6 transparencies to present to the group. Tell us the story behind them while we enjoy some drinks and nibblies.
BYO drinks and some nibblies to share
Hope to see you all there.

Lighting Group

Wednesday 30 November, 7.30pm
As requested, this week it's Jumanji x Photographic lighting group.
That's right, we'll dive into pet photography in the studio.
I suspect it might be mostly dog related activities, but if you have animals that can travel and be out of this cage of the feline variety, exotic birds or maybe a monkey? Bring them in! Along with this, bring their favourite treats and toys.
See you Wednesday @ 7.30.
IMPORTANT: please Email Lighting Group and let me what you're bringing in.
Thanks everyone,
Erik

EOY Exhibition Opening and Competition Slideshow
Thursday 1 December, 8pm
Please join us in person at the Clubrooms, or via Zoom.
Please see MCC Weekly newsletter

End of Year Exhibition
Saturday 3 December & Sunday 4 December, 10am-4pm
Wolfhound Gallery "!" Emerging Photographers Spotlight Exhibition
Come see emerging photographers in the art and expanded documentary space in their group exhibition "!" at Wolfhound Gallery from the 25th Nov – 4th Dec.
Wolfhound Gallery
Level 1, 386 Brunswick Street, Fitzroy
Bayside Gallery – Threshold Exhibition
MCC Member Mat Hughes is participating at an upcoming exhibition at Bayside Gallery in Brighton.
'Threshold brings together the disparate practices of senior film maker/animator Dirk de Bruyn, photographer Guy Grabowsky, and photographer/printmaker Mat Hughes. These artists share an interest in constructing photographic and filmic imagery through analogue processes, manually engaging with the processing phase to create images that reveal the artists' encounter with the materiality of process.'
Exhibition dates: 29 October – 18 December 2022
Gallery hours: Wed-Fri 11am-5pm, Weekends 1pm-5pm, Bayside Gallery, cnr Wilson & Carpenter Sts, Brighton
VAPS Information
VAPS CONVENTION & EXHIBITION 2023: COLAC
The VAPS Committee is pleased to announce next year's annual convention will be held 16-18 June 2023. Program and registrations will be released at the end of February.
VAPS NEWSBRIEF
Monthly issues of VAPS Newsbrief are available online, published at the start of each month.
Interim Editorial Committee: Sally Paterson / Mark Devaraj / Paul Dodd
Email articles and news items for Weekly News to: newsletter.group@melbournecameraclub.org.au
Submission cut off of 9pm Friday
Material may be subject to editing for content and length
Include an image where possible