"You don't take a photograph, you make it." – Ansel Adams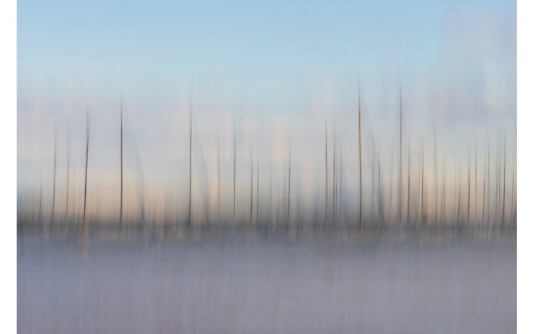 Today we bring news of the Melbourne Camera Club's involvement in Open House Melbourne.
---
Image credit: St Kilda Marina – Ruth Woodrow (Best – Open A Grade Print – 09 Jun 2022)
OPEN HOUSE MELBOURNE: 30-31 July

As mentioned in an earlier newsletter item, the Melbourne Camera Club is opening our doors once again for Open House Melbourne, coming up on 30-31 July. We are looking for the following volunteers to help out on both days.
Portrait Sessions
This year, for something different, we thought we'd run some portrait sessions where Camera Club photographers can take portraits of members of the public. This is a great opportunity for people to practice their studio portraiture and a good way of attracting people to the building.
Photographers will be able to work for a block of time (say 1-2 hours) and if people want their portrait taken, the photographer can take a number of shots – depending on time. You will need to note down who you photographed, and then within a reasonable time send the images to the "client".
I will run an information session in the studio at the club on Thursday 28 July from 6:30pm for an hour. We will cover what, where and how at that time. If you are interested, please let me know – you'll really only need basic portraiture skills as the lighting will be already set up.
Please respond to paul.dodd@melbournecameraclub.org.au
Volunteer Roster 30-31 July
We are looking for some volunteers to be on duty at the clubrooms to show visitors around the building, and the Emerald Hill exhibition which will be on display in the upstairs gallery. We are looking for 3-4 people per shift, as we expect it will be a busy weekend with lots of visitors.
Please take a moment to sign up to the roster on the website: click here
Any roster queries please contact the Secretary,
email: secretary@melbournecameraclub.org.au
---
VIGEX International Photographic Print Salon 2022 – Club entry

VIGEX Inc is a small volunteer committee of photography enthusiasts, which has been running international photographic salons in Geelong since 1980.
Entries are now being accepted for the 21st VIGEX International Photographic Print Salon 2022. VIGEX is an approved exhibition (competition) with FAIP, PSA and APS.
Entries close: Sunday 21 August
Melbourne Camera Club would like to make a club entry in the Vigex international photographic exhibition, held in Geelong.
Read more about how you can get involved.
---
Board Announcement – Passing of Diana Bock
It is with much sadness that we report the passing of Diana Bock, wife of Board Member, past President and Life Member, Ian Bock. Diana passed away on the afternoon of July 4th. The Board wishes to extend its deepest sympathy behalf of the Club membership to Ian and his family on this sad occasion.
For those that wish to attend, Ian advises that the memorial service for Diana Bock will be at the High Street Road Uniting Church at 482 High Street Road, Mt. Waverley at 2:00pm on Tuesday 19th July 2022.
---
MCC Register now for Introduction to Lightroom Basics Course – 8 October 2022
The Library and Develop Modules
Lightroom provides a complete workflow for photographers including cataloguing, sorting, developing and publishing images.
This Workshop was developed by MCC in response to members indicating via survey that they would be interested in learning more about Lightroom.
MCC Introduction to Photography Course – Early Bird Enrolments Open
Each year, MCC runs two courses of its highly successful Introduction to Photography Course. The next course will commence on Tuesday 2 August 2022.
This course is ideally suited to inexperienced photographers or any photographers who wish to develop or revise basic skills in digital photography. You may be moving from a phone camera or point and shoot camera to something more advanced like a digital SLR or mirrorless camera, or simply wish to get more out of your photography.
The Introduction to Photography Course consists of five lessons and three workshops, held over a 5-week period. The lessons are held at the MCC Clubrooms on Tuesday evenings, 7:30pm-9:30pm. Practical workshops are held on Sunday mornings from 9:30am until early afternoon.
Early bird pricing ends 30 June, existing members are welcome to sign up, and please also recommend the course to family or friends who might be interested. The course fee includes 12 months membership of MCC.
Any queries please contact Graeme Diggle, Course Coordinator intro.course@melbournecameraclub.org.au
Digital Editing Group – Monday 18 July at 8pm

This month we will have items that address all levels of competencies.
For Lightroom users, we will have a look at the enhancements made in June to the masking tools for using local adjustments.
For inexperienced users of Photoshop, we will have a look masks and layers and why you should use them.
We will also have a look at some lesser used Photoshop tools used for perspective corrections.

Hope you can join us in the clubrooms.
Friday July 22 7:30 PM – 9:30 PM
The Grace Lock Discussion Group will be meeting in the club rooms at 7.30pm.
The focus of the meeting will be to inspire or motivate you. We will discuss our current photographic journeys and share images.
There will also be an opportunity to discuss other photographic issues.
We will meet for dinner before hand at 6.00pm at the Railway Hotel, 280 Ferrars St, South Melbourne VIC 3205.
What's On Outside the MCC
Exhibitions and Competitions
Ravel
5 photographers from different backgrounds explore the boundaries of the art.
The Wolfhound Gallery is a dedicated photographic gallery which launched shortly before COVID struck. We've nevertheless hosted several exhibitions featuring both emerging & established photographers and we're currently exhibiting 6 photographers' portraiture & fashion work.
Website :www.wolfhoundgallery.com.au
Instagram : https://www.instagram.com/wolfhound_gallery/?hl=en
Location : level 1 / 386-388 Brunswick Street, Fitzroy 3065
Entry is free and we're also open to proposals for future exhibitions.
VAPS Newsbrief
The April 2022 issue of VAPS Newsbrief is now available online.
Virtual Meetings – Video Library

Video replays of most of last year's Thursday night Guest Speaker's presentations and PDI Competitions are available on the Members / Video Library page on the website.
To access the Members section you will need to login first. Any issues with your login please contact us: webcontent@melbournecameraclub.org.au