"Your first 10,000 photographs are your worst." – Henri Cartier-Bresson.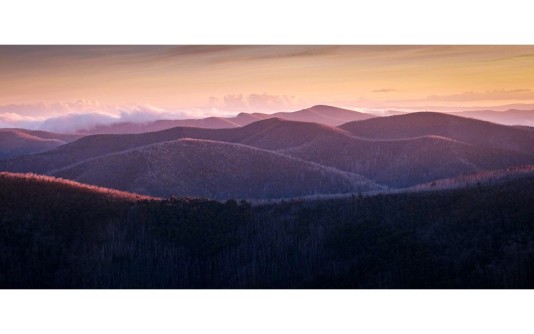 Change to Competition Entry Submission Date starting July 2022
The submission date for the electronic versions of both Print and PDI entries are to be changed to the Wednesday night before the Print Competition, at 11:59pm.
---
Image credit: .Hotham sunset – Kaye Linsdell (Best – Open B Grade PDI – 26 May 2022)
MCC Register now for Introduction to Lightroom Basics Course – 8 October 2022
The Library and Develop Modules
Lightroom provides a complete workflow for photographers including cataloguing, sorting, developing and publishing images.
This Workshop was developed by MCC in response to members indicating via survey that they would be interested in learning more about Lightroom.
MCC Introduction to Photography Course – Early Bird Enrolments Open
Each year, MCC runs two courses of its highly successful Introduction to Photography Course. The next course will commence on Tuesday 2 August 2022.
This course is ideally suited to inexperienced photographers or any photographers who wish to develop or revise basic skills in digital photography. You may be moving from a phone camera or point and shoot camera to something more advanced like a digital SLR or mirrorless camera, or simply wish to get more out of your photography.
The Introduction to Photography Course consists of five lessons and three workshops, held over a 5-week period. The lessons are held at the MCC Clubrooms on Tuesday evenings, 7:30pm-9:30pm. Practical workshops are held on Sunday mornings from 9:30am until early afternoon.
Early bird pricing ends 30 June, existing members are welcome to sign up, and please also recommend the course to family or friends who might be interested. The course fee includes 12 months membership of MCC.
Any queries please contact Graeme Diggle, Course Coordinator intro.course@melbournecameraclub.org.au
VIGEX International Photographic Print Salon 2022
VIGEX Inc is a small volunteer committee of photography enthusiasts, which has been running international photographic salons in Geelong since 1980.
Entries are now being accepted for the 21st VIGEX International Photographic Print Salon 2022. VIGEX is an approved exhibition (competition) with FAIP, PSA and APS.
Entries close: Sunday 21 August
An exhibition of all accepted images will be shown at the Geelong Library and Heritage Centre: 15-30 October.
In addition, VIGEX will bring a display of work to MCC on Thursday 10 November, as has been done for the last few years. This display will include a small set of the best print images, as well as a slideshow including all awards and the Australian acceptances.
For full information and online entries: http://www.vigex.org.au
2022 Club Portrait Competition (2022-CPC)
Entries are due by midnight on Monday 11 July 2022. If you are considering entering, please note that entries MUST be in by Monday.
We are still looking for additional entries, so please enter if you are considering it.
Wednesday July 13
The submission date for the electronic versions of both Print and PDI entries are to be changed to the Wednesday night before the Print Competition, at 11:59pm.
Thursday July 14
Print Competition (In club rooms only)
July 14 @ 8:00 PM – 9:30 PM
What's On Outside the MCC
Exhibitions and Competitions
Ravel
5 photographers from different backgrounds explore the boundaries of the art.
The Wolfhound Gallery is a dedicated photographic gallery which launched shortly before COVID struck. We've nevertheless hosted several exhibitions featuring both emerging & established photographers and we're currently exhibiting 6 photographers' portraiture & fashion work.
Website :www.wolfhoundgallery.com.au
Instagram : https://www.instagram.com/wolfhound_gallery/?hl=en
Location : level 1 / 386-388 Brunswick Street, Fitzroy 3065
Entry is free and we're also open to proposals for future exhibitions.
VAPS Newsbrief
The April 2022 issue of VAPS Newsbrief is now available online.
Virtual Meetings – Video Library

Video replays of most of last year's Thursday night Guest Speaker's presentations and PDI Competitions are available on the Members / Video Library page on the website.
To access the Members section you will need to login first. Any issues with your login please contact us: webcontent@melbournecameraclub.org.au