"What I like about photographs is that they capture a moment that's gone forever, impossible to reproduce." – Karl Lagerfeld.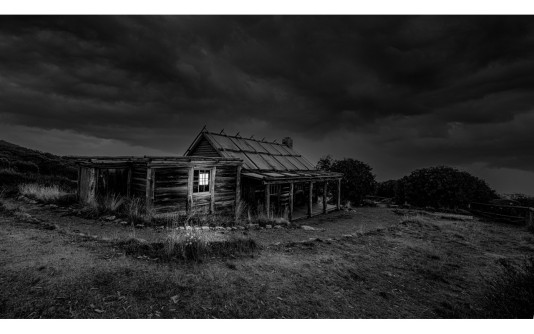 Still time to put in an expression of interest (closes 3rd July) for the Conceptual Photography Special Interest Group Inaugural Exhibition 'Zeitgeist'
---
Image credit: .A Single Light – Robin Tully (Best – Set Subject B Grade Print – 12 May 2022)
Zeitgeist
Expression of Interest Submission date extended to 3 July 2022
The Conceptual Photography Special Interest Group are excited to share news of their Inaugural Exhibition 'Zeitgeist' to be held in October 2022. Members of Melbourne Camera Club are invited to register their interest in exhibiting their conceptual work via the link below
Please:
Please feel free to contact the co-ordinators should you have any queries.
VIGEX International Photographic Print Salon 2022
VIGEX Inc is a small volunteer committee of photography enthusiasts, which has been running international photographic salons in Geelong since 1980.
Entries are now being accepted for the 21st VIGEX International Photographic Print Salon 2022. VIGEX is an approved exhibition (competition) with FAIP, PSA and APS.
Entries close: Sunday 21 August
An exhibition of all accepted images will be shown at the Geelong Library and Heritage Centre: 15-30 October.
In addition, VIGEX will bring a display of work to MCC on Thursday 10 November, as has been done for the last few years. This display will include a small set of the best print images, as well as a slideshow including all awards and the Australian acceptances.
For full information and online entries: http://www.vigex.org.au
MCC Introduction to Photography Course – Early Bird Enrolments Open
Each year, MCC runs two courses of its highly successful Introduction to Photography Course. The next course will commence on Tuesday 2 August 2022.
This course is ideally suited to inexperienced photographers or any photographers who wish to develop or revise basic skills in digital photography. You may be moving from a phone camera or point and shoot camera to something more advanced like a digital SLR or mirrorless camera, or simply wish to get more out of your photography.
The Introduction to Photography Course consists of five lessons and three workshops, held over a 5-week period. The lessons are held at the MCC Clubrooms on Tuesday evenings, 7:30pm-9:30pm. Practical workshops are held on Sunday mornings from 9:30am until early afternoon.
Early bird pricing ends 30 June, existing members are welcome to sign up, and please also recommend the course to family or friends who might be interested. The course fee includes 12 months membership of MCC.
Any queries please contact Graeme Diggle, Course Coordinator intro.course@melbournecameraclub.org.au
What's On Outside the MCC
Exhibitions and Competitions
HELMUT NEWTON
HELMUT NEWTON: In Focus showcases an expansive collection of the trailblazing image-maker's most recognisable and quintessential works, including 78 original Newton photographs – the same daring and often controversial images that revolutionised the fashion world and established Newton as one of the most sought-after photographers of the 20th century.
Where: 26 Alma Road St Kilda VIC 3182
Opening hours
Tuesday—Friday: 10am–5pm
Sunday: 10am–5pm
Closed Monday and Saturday.
VAPS Newsbrief
The April 2022 issue of VAPS Newsbrief is now available online.
Virtual Meetings – Video Library

Video replays of most of last year's Thursday night Guest Speaker's presentations and PDI Competitions are available on the Members / Video Library page on the website.
To access the Members section you will need to login first. Any issues with your login please contact us: webcontent@melbournecameraclub.org.au
Selby Markham Content Editor
Greg Branson Technical Editor
Paul Dodd Board rep.
Email articles and news items for Weekly News to: newsletter@melbournecameraclub.org.au.
Submission cut off of 9pm Friday. Material may be subject to editing for content and length. We will acknowledge all requests by email, so if you haven't received a reply within a day, please contact the editorial group.