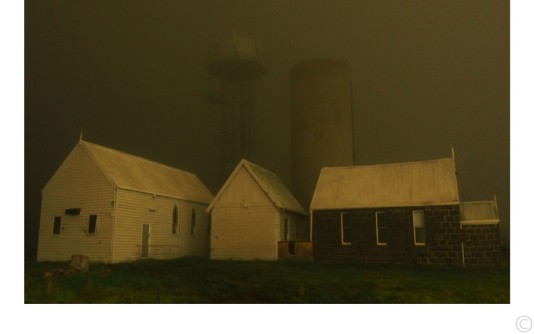 Activities are a bit light on this week. But things may change soon.
---
Image credit: On a Dark Foggy Night – Lee-Anne Thomson (Highly Commended – Open B Grade – 09 Sep 2021 Print via PDI)
Outcomes of 2021 AGM
The 131st Annual General Meeting of the members of the Melbourne Camera Club was held via Zoom on 7 October 2021.
The new Board for 2021/2022 is:
President: Mark Devaraj
Hon Secretary: Sally Paterson
Hon Treasurer: David Sherwood
Vice Presidents: Paul Dodd, Nicole Andrews
Elected Members: Ian Bock, Colin Booth, Kaye Linsdell, Colette Gaughran
Club Subscriptions
As recommended by the Board the motion to keep current subscription rates unchanged for FY 2022 was unanimously passed.
Constitution Amendments
The new Constitution was approved and adopted as the Constitution of MCC replacing the previous Constitution. Motion carried: 95.61% in favour.
Life Memberships
As recommended by the Board, the motion to elect Colin Booth and Kees Zonneveld as Honorary Life Members was unanimously passed.
AGM Documents
Members can read the AGM reports including the Coordinators reports on the website.
I would like to take this opportunity to sincerely thank out-going Board members Lesley Bretherton and Susan Brunialti for their significant contributions and service to the Board and the Club.
In addition, I would like to welcome Kaye Linsdell and Colette Gaughran to the Board for a 2 year term.
Mark Devaraj
President
Life Memberships
Congratulations to Colin Booth and Kees Zonneveld who were elected Honorary Life Members of Melbourne Camera Club at the AGM on 7 October 2021.
The Melbourne Camera Club is very fortunate to own a very beautiful and historic building in South Melbourne. But with owning a building of such significance, comes responsibility and also a cost. In this regard, the Melbourne Camera Club has been very fortunate to have two members who have made the job of maintaining our clubrooms so much easier for everyone over the last few years. Those individuals are Colin Booth and Kees Zonneveld.
Competition Committee News
The end of year competition, where all members are encouraged to showcase their best work, will again be a PDI only competition this year (i.e., there will not be a Print competition for 2021).
The rules for the competition are on the website and the portal will be set up to receive entries in the very near future. Submission date for entry is by Thursday 4th November 2021, 11.59pm.
EoY PDI Competition Themes (maximum of 6 entries, plus one conceptual entry per member)
Open (max 4)
Photojournalism (max 4)
People (max 4)
Creative (max 4)
Landscape (Land, Sea, Cloud, Urban) (max 4)
Nature (max 4)
Conceptual (max 5 images plus an artist statement in jpg form) See additional rules for this section
Analogue or Alternative Processing (digital submission of a print) (max 4)
Monochrome (max 4)
We have some additional rules for the conceptual photography theme so please read these rules carefully and make sure you are familiar with the MCC Ethical Principles of Photography before entering your images. We look forward to seeing you images again this year.
Rule Reminder
If you would like to be considered for promotion to A grade but haven't been entering competitions or you are a new member:
Promotion to "A" grade, or direct admission of new members to "A" grade, will be determined by the MCC Board on the recommendation of the Competition Committee. In making such recommendations, the Competition Committee may take into account any or all of the following:
a folio of ten or more recent Prints or PDI's submitted for assessment; or,
proof that the member has been awarded ten or more acceptances of Prints or PDI's in APS or FIAP accredited national or international exhibitions/salons; or,
outstanding performance in "B" grade competitions.
Clubroom Access – Continuation
In accordance with the Government's announcement of a lockdown in Victoria, there will be no access to the clubrooms and its facilities until further notice.
The status of planned club activities will depend on changes to the lockdown rules.
What's On Outside the MCC
VAPS Newsbrief
The September 2021 issue of VAPS Newsbrief is now available online.
Virtual Meetings – Video Library

Video replays of most of last year's Thursday night Guest Speaker's presentations and PDI Competitions are available on the Members / Video Library page on the website.
To access the Members section you will need to login first. Any issues with your login please contact us: webcontent@melbournecameraclub.org.au
Melbourne Camera Club © 2021
Club Location: 254-256 Ferrars Street, South Melbourne, VIC 3205
Postal Address: PO Box 1180, South Melbourne VIC 3205, Australia