M Squared is hoped to be the first of many collaborations between Malahide Camera Club and Melbourne Camera Club, and is a friendly Dia dhuit / Gidday to each other from to follow North and South of the globe.
Members are invited to submit images to illustrate our respective city's uniqueness, eg there are no skyscrapers in Dublin and they are plentiful in Melbourne. There are ancient castles in Dublin, thatched roofs and a pub dating back to 1198.
Both cities are magnificent in their own right. Get your thinking cap on and submit your images about what makes our respective cities unique and special.
Malahide (Irish: Mullach Íde) is located 18 km NE of Dublin with a population of 16,000.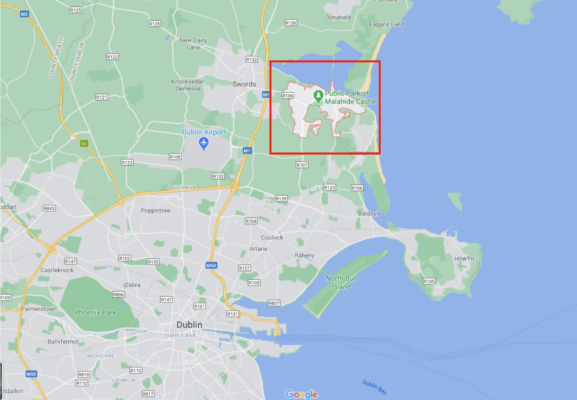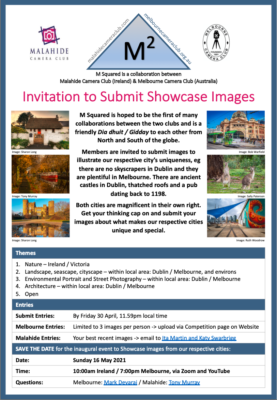 For more information and upload of images https://melbournecameraclub.org.au/m-squared-2021-collaboration/