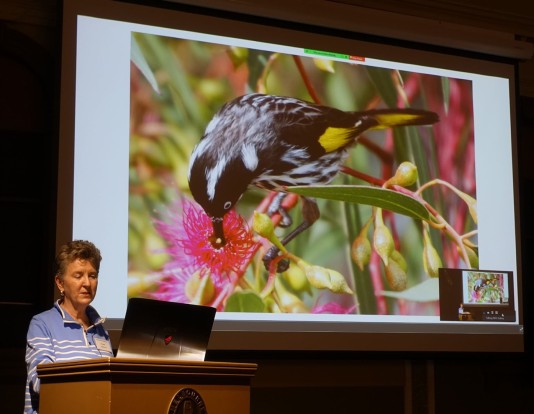 We had three of our members: Nicole Andrews, Megan Smith and Juerg von Kaenel, present their journey in photography and their current projects last Thursday evening.
All three speakers had very interesting and engaging interests and provided a glimpse of the fantastic talent we have within the club. If you have missed out on the evening you might like to watch the video replay – click here.
Portrait Interclub Competition Awards Night
This Thursday evening will be the awards night for the Portrait Interclub Competition, which this year was coordinated by MCC.
Clubs participating are: Warrigal, Caulfield, Eastern Suburbs and Camberwell and MCC.
The competition drew approximately 100 entries across the three categories of Single Portrait, More Than One Person and Creative.
Please join us on
ZOOM ONLY
for the event on Thursday night, refer Zoom details in
What's On
section below. Due to limited participants on our Zoom account, members of other clubs will be joining via YouTube, the replay will be available on the same link after the event –
YouTube link
.
Image: Ian Bock, Nicole Andrews – 15 Minutes of Fame 9 November 2023
End of Year 2023 Exhibition
Entries are now closed for the Club's annual End of Year Competition.
There will be a Gallery Exhibition during the weekend of 2-3 December of the EOY Prints, with opening night on Thursday 30 November, which will include a slideshow of the PDI entries.
If you are available to man the exhibition over the weekend, please contact the Competition Committee Chair, Ruth Woodrow at ruth.woodrow@melbournecameraclub.org.au. Sessions are from 10am-1pm or 1pm-4pm.
The Awards night will be held on Thursday 7 December. Awards are made for the best work in every section and there are awards for the most successful monthly competition entrant, including Photographer of the Year for both A and B Grade. Following the formal award presentations there will be a social event and time to view at the EOY images in the gallery, all members and family are welcome.
Celebrating MCC Members
2023 Zephyr Photography Awards.
The Photographic Society of Queensland announced Ralph Domino as the overall winner of the 2023 Zephyr Photographic Award, taking out the coveted APS Gold Medal and cash prize. Congratulations Ralph!
Ralph's award-winning entry, 'Ida – In Decline', fully addressed the judges' criteria. His thinking, creative process and photographic technique demonstrate his innovative photographic expression.
In addition to winning this award, Ralph also had another image, titled 'Fading Memories', that reached the finals.
Congratulations also to Sally Paterson who received a Highly Commended Award, and placed in the top 11 entries, for her image 'Abstract Mice'.
The Photographic Society of Queensland established this new National Photographic Competition to reward and foster 'creativity in photography' throughout Australia.
Supplier Discounts for MCC Members
Spicers are offering MCC members a discount on selected paper products: 30% on their range of Hahnemuhle sheet paper and a 45% discount on their 17" rolls of paper.
Photography Studies College (PSC) are offering MCC members 20% discount on for all Fine Art Papers – Ilford, Canson, and Hahnemuhle papers.
Photobooks: Momento Pro offer for Club members: once registration is setup, you will have access to Momento Pro services (only open to professional photographers or camera club members), 30% discount on your first order and 10% on all future orders.
Full details of these special offers are on the Resources and Links page in the Members area of the website.

Photo Discussion Group

Monday 13 November, 8:00pm
We explore how we might continue to develop our skills by considering issues such as:
what makes winning images in competitions
how judges evaluate our work
how we can improve our creative techniques (image capture, image processing and printing) to create images we love and that appeal to a wider audience; and
how we can push beyond current limitations and continue to develop our art.

Conceptual Photography Group
Wednesday 15 November, 7.30pm
We will meet in the MCC Clubrooms Gallery where we will review our activities throughout 2023 – the nine monthly meetings and the annual exhibition – and rough out our calendar for 2024.
Please consider what worked well and what could be improved. I hope several of us can use the Summer break to prepare member's presentations!
Importantly, we will begin planning for our third annual CP exhibition in October 2024, beginning with a theme for the exhibition and a working title.

*ZOOM ONLY* Portrait Interclub Competition Awards Night

Thursday 16 November, 8:00pm
Please note this is a Zoom only event, there will be no attendees at the Clubrooms.
Link: see Newsletter

Digital Editing Group
Monday 20 November, 8.00pm
For the last DEG meeting of the year, we are going to look at some start to finish editing using Lightroom, Photoshop or both. Garry will also demonstrate how some of his awarded images from 2023 were created.
Magnet Galleries Docklands – The Handmade Photograph: Closes this week!
Exhibition curated by Ellie Young of Gold Street Studios, Trentham East, Victoria.
An acknowledged expert in the field of ancient photographic processes, Ellie presents a collection of works by specialist photographers from the UK, USA, Japan and Australia.
The exhibition includes talks and demonstrations by some of the participants – an opportunity to enjoy the beautiful art of photography long before digital.
MAGNET GALLERIES MELBOURNE
SC G19, Wharf St, The District, Docklands
Melbourne, Victoria, 3008
SATURDAY, 14 OCTOBER 2023 –
MONDAY, 13 NOVEMBER 2023
Tuesday to Saturday – 10am to 4pm
Wolfhound Gallery Exhibition
MCC member Adélaïde Barnard, together with a group of photographers will be exhibiting their work at Wolfhound Gallery, 386-388 Brunswick St, Fitzroy.
The exhibition runs till Sunday 12 November.
MAPh | LOOK! MAPh Members' Photography Prize and Exhibition 2023
LOOK! is an exclusive annual photographic award and exhibition that celebrates work produced by MAPh Members. The exhibition is currently on display in the Atrium Gallery at MAPh.
Congratulations to MCC Members on their successes at the LOOK! Photography Prize:
Lesley Bretherton: winner of the Portraiture Category with her image of Michael Meszaros Sculptor.
Ken Gosbell: winner of the Nature Category with his image 'Leaf Beetle'
Harry Clarke and Sally Paterson also have their finalist entries on display at the exhibition
LOOK! MAPh Members' photography prize
EXHIBITION – ATRIUM GALLERY
Dates: 30 August – 27 November 2023
Opening Hours: Tue–Fri 10–5, Sat–Sun 10–4
Museum of Australian Photography
860 Ferntree Gully Road
Wheelers Hill
VAPS Newsbrief
Latest Issue
Monthly issues of VAPS Newsbrief are available online, published at the start of each month.
Celebrating MCC Members' Photography Success
If you have any recent results you would like to share to inspire other members in their photography journey, please email the Newsletter team so the website page can be updated and shared in the Weekly News.
MCC does not endorse any competitions/exhibitions that are listed, the content is for informational purposes.
Editorial Committee: Sally Paterson / Mark Devaraj / Paul Dodd / Vitas Anderson
Email articles and news items for Weekly News to: newsletter.group@melbournecameraclub.org.au
Submission cut off: 12pm Saturdays
Material may be subject to editing for content and length
Include an image where possible