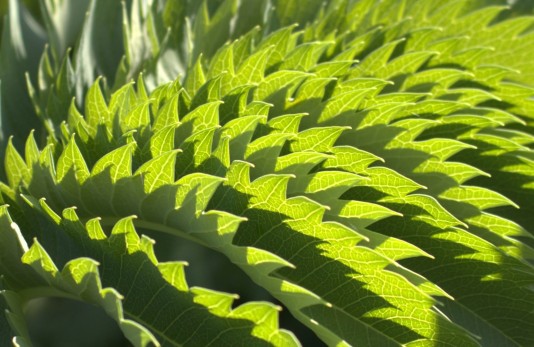 Both the Mid-Week and Nature Groups had well attended outings this week – the Mid Week Group headed to the St Kilda Botanical Gardens and surrounds on Tuesday and the Nature Group enjoyed a walk in the sunshine this morning to Jells Park in in Wheelers Hill to photograph birds and bugs. All members are very welcome to attend any club events and outings.
Some upcoming outings:
Tuesdays 3 + 17 October: Mid Week Group
Sunday 29 October: Nature Group Outing
Tuesday 7 November: Mid Week & Photowalk Groups – Outing to Werribee Mansion and Gardens (Melbourne Cup Day)
The Mid Week Group have a fantastic photo gallery from all their outings this year available on the website – link here.
Image by Sara Wigney, St Kilda Botanical Gardens Mid Week Outing
AGM & Nominations for MCC Board Positions
Annual General Meeting – Thursday 5 October 2023
This year's MCC AGM will be held as a Hybrid Meeting – in person at the Clubrooms and on Zoom. The Notice of AGM has been emailed to eligible MCC Members. Zoom details will be emailed to Members 2 days prior to the AGM.
Nominations for the Board closed at 10pm on Thursday 21 September. The following board positions were uncontested, all those that nominated will be deemed elected at the conclusion of the AGM.
Elected Member: Kaye Linsdell – two years
Elected Member: Megan Smith – two years
Elected Member: Joanne Rinaldi – two years
Elected Member: Desmond Crossley – two years
Celebrating MCC Members
Paul Dodd and Ruth Woodrow have both been shortlisted in the Australian Photography Awards 2023.
Paul Dodd – Shortlisted – People – "Lockdown Self Portrait"
Ruth Woodrow – Shortlisted – Documentary – "After the Fires"
Congratulations to both Ruth and Paul!
MCC Member Discount on Selected Spicer Paper Products

Spicers is a dynamic and solutions-focused company with a passion for supplying quality materials, equipment, and solutions to their customers in the commercial print, labelling, signage, visual display, and architectural industries.
A leader in the traditional market of commercial print paper products, they now hold significant positions in their growth markets: digital media, consumables, hardware and architecture.
They aim to be the business partner of choice for customers, by delivering on their promises, every day.
Spicers are offering MCC members a discount of 30% on their range of Hahnemuhle sheet paper and a 45% discount on their 17" rolls of paper.
If MCC Members are interested in buying Spicers papers online, please use this special discount code on their website (link below):
#BAUHAUS_CC
A sample pack will available at the Clubrooms after 21 September (located on the back table in the Gallery).
The contact at Spicers for any paper related queries is:
Daniela Barth, email: Daniela.Barth@spicers.com.au
Printing Offer for MCC Members
Photography Studies College (PSC) are offering MCC members 20% discount on for all Fine Art Papers – Ilford, Canson, and Hahnemuhle papers.
'Proofing/Testing' paper will not be discounted as it inexpensivep RC (Resin coated) paper for testing or cheap and cheerful family album prints.
PSC's Digital Centre Production Manager is happy to work with MCC members to choose the appropriate paper for a particular image.
More information, pricing, upload link and contact information can be found on the MCC website: Resources and Links page
Interclub Portrait Competition – Entries closing on 30 September
This year, MCC is coordinating the Interclub Portrait Competition previously managed by Camberwell Camera Club. The participating clubs this year will be Williamstown, Camberwell, Caulfield, Eastern Suburbs, Warragul and Melbourne.
We invite all members to consider entering their best portrait photos for consideration as part of our club entry. There are 3 sections:
Single person portrait
Two or more people
Creative portraiture – Polyptychs (diptychs, triptychs, etc) are permitted in this category only.
Image Size
JPEG images of up to 3840×2160 and 5MB.
Entries are open now and close on 30 September 2023

Analogue Photography Group
Monday 25 September, 7:30pm
Show and Tell, feedback on printmaking, Passion Projects, Work In Progress, sharing of interesting cameras.
Shane will talk about carbon black printing and David will talk about Sabattier effect.
Peter is going to talk about a two-bath development process for film.

Board Meeting

Tuesday 26 September, 7.30pm
The MCC Board meets on the fourth Tuesday of the month.
Any items for the Board should be emailed to secretary@melbournecameraclub.org.au
PDI Competition (Zoom only)
Thursday 28 September, 8:00pm
Monthly competition night for projected digital images.
Set Subject: Deadpan
Judge: Nathan Larkin
Please join us via Zoom:
Link: Please see MCC Weekly News from last Sunday

Portrait Group
Monday 2 October, 7pm
Monthly meeting of the Portrait Group – first Monday of each month. An excellent chance to practice portrait photography skills, learn about studio lighting and grow your portfolio.
Open to all MCC members (and visitors may attend up to 2 sessions).
Ballarat International Foto Biennale
Final month! Closing on Sunday 22 October
The Ballarat International Foto Biennale is well worth a visit to explore the huge number of exhibitions around the town of Ballarat, including some MCC members exhibitions, details below.
The BIFB was founded in 2005 and attracts significant International and Australian photographers as one of Australia's pre-eminent photographic festivals. Held every two years it showcases work from domestic and international artists that is new, previously unseen in Australia or contextualised afresh; the Open Program fosters the development of new artists.
MCC Members' exhibitions:
MAPh | LOOK! MAPh Members' Photography Prize and Exhibition 2023
LOOK! is an exclusive annual photographic award and exhibition that celebrates work produced by MAPh Members. The exhibition is currently on display in the Atrium Gallery at MAPh.
Congratulations to MCC Member Lesley Bretherton who was the winner of the Portraiture Category with her image of Michael Meszaros Sculptor.
MCC Members Harry Clarke and Sally Paterson have their finalist entries on display at the exhibition.
LOOK! MAPh Members' photography prize
EXHIBITION – ATRIUM GALLERY
Dates: 30 August – 27 November 2023
Opening Hours: Tue–Fri 10–5, Sat–Sun 10–4
Museum of Australian Photography
860 Ferntree Gully Road
Wheelers Hill
VAPS Newsbrief
Latest Issue
Monthly issues of VAPS Newsbrief are available online, published at the start of each month.
Celebrating MCC Members' Photography Success
If you have any recent results you would like to share to inspire other members in their photography journey, please email the Newsletter team so the website page can be updated and shared in the Weekly News.
MCC does not endorse any competitions/exhibitions that are listed, the content is for informational purposes.
Editorial Committee: Sally Paterson / Mark Devaraj / Paul Dodd / Vitas Anderson
Email articles and news items for Weekly News to: newsletter.group@melbournecameraclub.org.au
Submission cut off: 12pm Saturdays
Material may be subject to editing for content and length
Include an image where possible