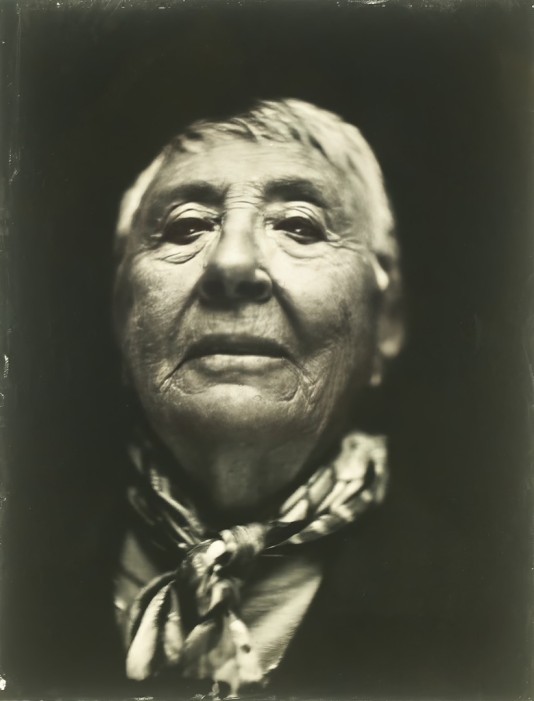 Update to Sunday's Newsletter – see below for Zoom details for Thursday's Guest Speaker Event
This week's invited speaker – Jack McLain, a Veteran of US Army Special Forces, will present his wet plate collodion photographic images and discuss his bodies of work featuring Vietnam Vets.
Jack currently has an exhibition at the NSW Anzac Memorial called "Stories of the Dat Do Dogs," which features the experiences of the Vietnam veterans and nurses 50 years after the final withdrawal of troops from Vietnam. His new project, Conjuring Athena, will commemorate the Australian Veterans who served in the Women's Royal Australian Army Corps. The image shown here is one of Jack's Conjuring Athena portraits.
Jack says that the ultimate point of his work "is about connecting the veteran community in Australia with contemporary society."
Members are invited to attend in person at the Clubrooms to meet with Jack, or join via Zoom if you are unable to make it.
Image: Jack McLain – Lt Ruth Devine
Editorial Committee: Sally Paterson / Mark Devaraj / Paul Dodd / Vitas Anderson
Email articles and news items for Weekly News to: newsletter.group@melbournecameraclub.org.au
Submission cut off: 12pm Saturdays
Material may be subject to editing for content and length
Include an image where possible
Melbourne Camera Club © 2023

254-256 Ferrars St




South Melbourne

,

VIC

3205




Australia