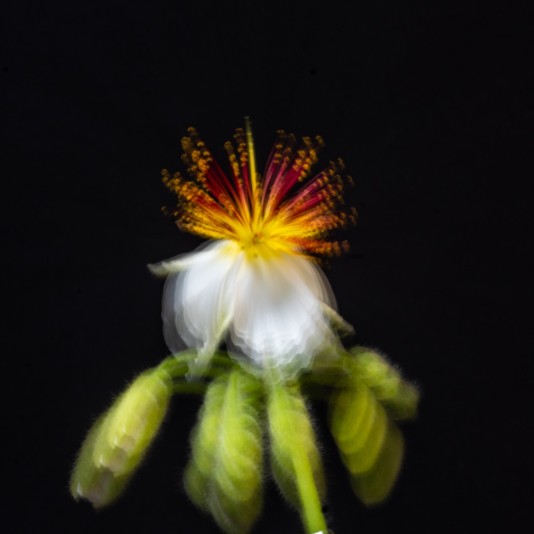 Intentional Camera Movement and Deadpan Photography
Russell Spence's presentation last week was a timely introduction to Intentional Camera Movement (ICM) techniques and their uses. This week's set subject print competition and the PDI Competition on June 22 will be your chance to showcase your ICM work. Please note that your submissions to the PDI completion will need to be lodged by Wednesday 7 June 2023.
The second guest speaker, Renée Sterling introduced us to the muted yet cerebral art of deadpan photography. Watch for upcoming competitions inviting your submissions.
Russell and Renée's presentation is available at Youtube link https://youtu.be/ID-q3XQnLbc
BLOCKIES A photographic exhibition
17-18 June 2023, 10-4pm
MCC Member Greg Branson's upcoming personal exhibition
It is a little known fact that some of Australia's iconic farming districts share a link with the bloody battlefields of World War I.
Following the war, a soldier settlement scheme was introduced in each Australian state to help repatriate servicemen who had fought overseas.
The program saw the creation of around 23,000 farms nationwide across 9 million hectares.
Greg Branson pays tribute to these Blockies in his exhibition through B&W silver bromide images of abandoned homes and buildings.

Portrait Group
Monday 5 June, 7pm
This is the monthly meeting of the Portrait Group – first Monday of each month. An excellent chance to practice portrait photography skills, learn about studio lighting and grow your portfolio.
The meeting is a practical photography session. We use flash lighting in a studio setting. We will have 2 sets operating and 2-3 models, so there will be ample opportunity to shoot.
Open to all MCC members (and visitors may attend up to 2 sessions).
If you want to shoot, please bring:
your camera (with a standard hot shoe on top for the flash trigger)
$10 for a shooters licence.
Please come along at 7pm to help set up. We start shooting at 8pm, and stop when the models say they've had enough (typically 2-3 hours).

Mid Week Outing Group
Richmond Streetscape
June 6 @ 10:30 AM – 2:00 PM
The Melbourne Camera Club arranges an outing on the 1st Tuesday of each month and Camberwell Camera Club on the 3rd Tuesday.
A mailout is sent before each outing with full details. To subscribe, select Mid-Week Outing Group on your profile page.
This group usually meets at 10.30 am on the appointed day, however, this timing may vary.
Details will be sent via mailouts. To receive mailouts tick 'MidWeek Outing Group' on your profile page.
For further information contact midweek group@melbournecameraclub.org.au

Print Competition (Club rooms only)
June 8 @ 8:00 PM – 10:00 PM
Set Subject: ICM (Intentional Camera Movement)
Judge: Vicki Moritz
Competition Entry Date: Wednesday 7 June 2023

Grace Lock Group – Alternative processes presentation
June 14 @ 7:30 PM – 9:30 PM

Santina Velo has booked the downstairs studio and darkroom and will take us through her experimentation with alternative processes. Her cyanotype and cyanolumens in the IWD exhibition were very beautiful and had us all intrigued. Santina will conduct a hands on workshop including her learnings and workflow. This is sure to get our creative juices going.
See some samples of Santina's cyanotypes
The Grace Lock Group focuses on women photographers, supporting conversations on personal projects (eg. the creation of portfolios or new bodies of work), as well as the work of other women photographers. It explores our visual expression in a like-minded group in a non-competitive way. Participants are encouraged to bring along their idea or images for discussion.
State Library exhibition – MIRROR: New views on photography.

19 May 2023- 28 January 2024
Great photography can hold up a mirror to the world and reflect our innermost thoughts and feelings.
MIRROR: New views on photography showcases over 140 photographs from the State Collection, alongside creative responses from emerging and established Victorian storytellers to tell fascinating tales of Victoria through a contemporary lens.
Displayed in stunning immersive detail, the photos of Rennie Ellis, Viva Gibb, Helmut Newton and more combine with the words, performance and sounds of Alice Skye, Christos Tsiolkas, Jason Tamiru, Walter Kadiki and other storytellers to produce new narratives of Victorian people and places.
Free, no bookings required.
VAPS Newsbrief
Latest Issue
Monthly issues of VAPS Newsbrief are available online, published at the start of each month.
Celebrating MCC Members
If you have any recent results you would like to share to inspire other members in their photography journey, please email the Newsletter team so the website page can be updated and shared in the Weekly News.
MCC does not endorse any competitions/exhibitions that are listed, the content is for informational purposes.
Editorial Committee: Sally Paterson / Mark Devaraj / Paul Dodd / Vitas Anderson / Helen Lang
Email articles and news items for Weekly News to: newsletter.group@melbournecameraclub.org.au
Submission cut off: 12pm Saturdays
Material may be subject to editing for content and length
Include an image where possible
Melbourne Camera Club © 2023

254-256 Ferrars St




South Melbourne

,

VIC

3205




Australia