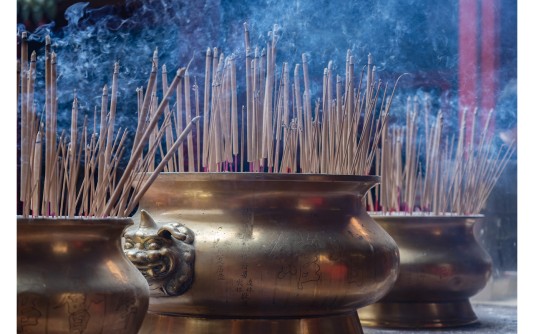 A special mention for our Mid-Week Outing Group. The group has been running for over 16 years, during which time it has arranged outings on a monthly basis to many and varied places. And as we have reciprocal rights with the Camberwell CC Mid-Week Outing Group it means that our members have the opportunity to attend Outings twice a month, a worthwhile contribution to what our club can offer members.

Next month, on Tuesday 4 October the Mid-Week Outing will be visiting the Australian Jazz Museum at Wantirna. The museum proactively collects, archives and disseminates Australian Jazz.

For a $25 entry fee you will get an extensive tour of the museum, live jazz entertainment (with the opportunity to photograph the musicians) and a light lunch. This promises to be a very special outing, so if you like jazz, enjoy photographing musicians or just like a good day out with like-minded people can I encourage you to come along.

For further info look at the Mid-Week Outing Group on our web page or contact Jim Weatherill 0407 33 1515 or midweekgroup@melbournecameraclub.org.au

You can view the Mid Week Outing Group photo album from recent outings here: Photo Album

Website page here: Mid-Week Outing Group
Image: Guan Di Temple – Carrie Simms (Highly Commended – Set Subject B Grade PDI – 25 Aug 2022)
Nominations for MCC Board Positions
Nominations for the Board closed at 10pm on Thursday 22 September.

The following positions were uncontested and there will be no vote required at the AGM for board positions.

All those that nominated are therefore deemed elected at the conclusion of the AGM on 6 October 2022.
President: Mark Devaraj – two years
Hon Secretary: Sally Paterson – two years
Hon Treasurer: David Sherwood – two years
Elected Member: Ian Bock – two years
Elected Member: Colin Booth – two years
Register now for MCC's Introduction to Lightroom Basics Course
The next Introduction to Lightroom Course will be held on Saturday 8 October, starting at 8.30am

This workshop covers the Library and Develop Modules.

Format: 1-day workshop where participants will follow along with an instructor using LR on their laptop. Workshop is limited to 20 participants. The objective is to introduce Lightroom Classic to photographers who have never used Lightroom to process images before.

This workshop has been developed by MCC in response to members indicating via survey that they would be interested in learning more about Lightroom.

Analogue Photography Group
Monday 26 September, 7.30pm
Guest Speaker: Alexander Bogatyre
Thursday 29 September, 8pm
Guest speaker: Alexander Bogatyrev
From father to sports photographer
Please join us in person at the Clubrooms, or via Zoom.
Link: Join Zoom Meeting
Meeting ID: 844 4313 1847
Passcode: 211748
Diamond Valley Photographic Society (DVPS) Exhibition
Title: Lens.Life.Vision

The general public is cordially invited to this exhibition and is presented by the Diamond Valley Photographic Society. The works displayed are significant personal stories captured by each member reflecting a diverse range of experiences and photographic genres for your enjoyment. The Society is an extremely talented group of local enthusiastic photographers sharing their work and their passion for the Art of Photography.
Venue: Montsalvat, Barn Gallery, 7 Hillcrest Avenue, Eltham 3095
Dates: Tuesday 20 September 2022 to Monday 17 October 2022
Viewing during Montsalvat hours: Thursday to Sunday 10am-4pm
APS Live Event
Expert Photographer: Lisa Kurtz
The next 60 years of photography is going to be a wild ride! Strap yourselves in for an engaging and informative discussion around the future of photography.

Date: Wednesday 26 October
Time: 7.30pm, via Zoom
Tickets: $5 APS Members / $10 Non-APS Members
APS Photo Book Awards 2022
Entries are now open for the APS Photo Book Awards 2022.

Entry is free and is open to all Australian Photographic Society and Australian camera club members.

The closing date for receipt of entries is 7 October 2022.

For further information, visit the APS website:
VAPS Newsbrief
All monthly issues of VAPS Newsbrief are available online.
Interim Editorial Committee: Sally Paterson / Mark Devaraj / Paul Dodd

Email articles and news items for Weekly News to: newsletter.group@melbournecameraclub.org.au
Submission cut off of 9pm Friday
Material may be subject to editing for content and length
Include an image where possible