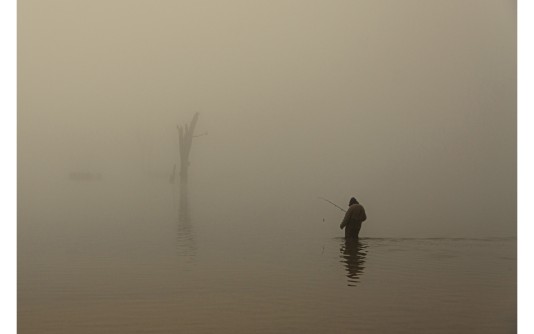 A reminder that Photo 2022 has started. Details can be found at its website.
The Women Of Melbourne Camera Club exhibition is going to need volunteers to look after the doors etc. Check your diary for a slot you could fill.
---
Image credit: Charon The ferryman of Hades – Ashil Davawala (Commended-Open-B-Grade-24-Feb-2022)
Women Of Melbourne Camera Club Exhibition
Thank you to all the women who have entered the exhibition.
Prints (matted and ready to hang) are due to be dropped at the club on Thursday 12 May 2022. Please drop off your prints between 7.00pm – 8pm at Melbourne Camera Club, 254-256 Ferrars Street, (cnr Dorcas Street and Ferrars Street) South Melbourne.
Prints may be dropped off earlier with prior arrangement with the Exhibition Coordinators.
Any member who wishes to help with the setting up of the exhibition on Sunday 15th, please contact us on gracelockgroup@melbournecameraclub.org.au
We are also looking for roster assistance for the exhibition, you don't need to be an exhibitor to help out! Add yourself to the roster if you are available to help.
Check Whats On for the Opening and tell your friends about the exhibitions dates.
Review – Chris Bowes
Chris Bowes from Kindred Cameras was guest speaker recently at MCC and discussed how he designed his latest portrait workshop with Sony Australia and shared images and lighting setups of the resulting photos. He spoke about each step of the process, including working to a client brief, researching shot styles, creating a mood-board, testing shot ideas, finalising lighting setups, liaising with the model and his approach to selecting and editing his own favourite images from the day.

Monday May 9 8:00pm
The group will be meeting in the clubrooms to discuss images or photographic items brought in by members. With competitions coming up this week, it is a great opportunity to get feedback before your images go to the judge. We can look at prints and/or digital images via the large TV.
Hope you can join us for some robust discussions.
Monday May 16 8.00pm
This month we will have items that address all levels of competencies.
For the inexperienced, we will have some simple tips for your photo editing and an example of using local adjustments in Lightroom to make an image pop.
For Photoshop users, we will have a look at an adjustment that often puts fear into the hearts of photographers – curves.
To finish up if we have time, we will have a look at a start to finish edit by MattK.
Hope you can join us in the clubrooms.
What's On Outside the MCC
Exhibitions and Competitions
World Press Photo Exhibition
Magnet Galleries is hosting the 2022 World Press Photo Exhibition from 10-30 June. For further information, please see:
https://magnet.org.au
https://www.worldpressphoto.org
Lyons Gallery – Tony Potts Exhibition
Lyons Gallery is holding an exhibition of the work of well-known advertising and fashion photographer Tony Potts. This is Tony's first exhibition and is being held for the next four weeks upstairs at Home Italia at 485 Church Street, Richmond. In addition to Tony's work, there is work by internationally renown artists such as Helmut Newton, Terry O'Neill, Markus Klinko, Douglas Kirkland, Brian Duffy and others. Also, the owner of Home Italia, Amanda Johnstone is displaying some of her work. Entry is free.
Further information: https://thelyonsgallery.com/exhibitions/15-the-lyons-gallery-x-home-italia/