There are no rules for good photographs, there are only good photographs. – Ansel Adams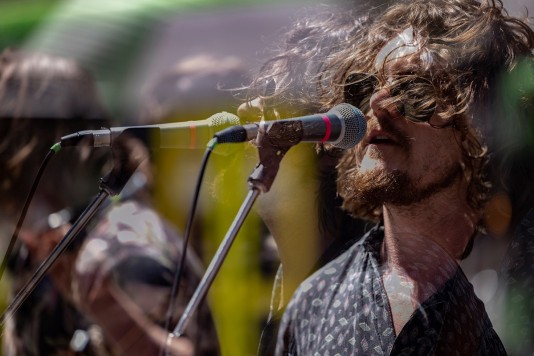 The annual World Pinhole Photography Day workshop will be held next Sunday. Kids of all ages are invited.
A reminder that the announcement by the Grace Lock Group that they are having an exhibition, 'Women of Melbourne Camera Club', next month.
And the Club Portrait Competition, run by the Camberwell Camera Club, will be held again this year.
---
Image credit: Blowin in the Wind – Daping Chen (Highly-Commended-Open-B-Grade-24-Mar-2022)
World Pinhole Photography Day
Sunday 24th April 10.00 – 4:00

This coming Sunday (24th) the club will, following its past tradition, host a World Pinhole Day Workshop. It is open to both club members and the public. Last year's workshop is reported here.
Shane will help you create a pinhole lens and insert it on a 'camera'. You will then go out and take images which will be processed in the darkroom. All you need bring is a box or tin that is medium to small (see image).
If you intend coming or if you have any questions you can contact Selby.
Calling All Female MCC Members
Women Of Melbourne Camera Club Exhibition
Melbourne Camera Club is celebrating the women of Melbourne Camera Club in an exhibition inspired by International Women's Day and Mothers Day. We are excited about the opportunity to showcase women in photography and bring together our female photography club members, both present and past.
Members are invited to submit a maximum of 2 prints exploring the theme "Inspired by the women in my life" combined with a sentence or two about what International women's day means for you.
Prints are due to be dropped at the club on Thursday 12 May.
Please contact exhibitions@melbournecameraclub.org.au should you have any questions
2022 Club Portrait Competition (2022-CPC)
The Camberwell Camera Club is conducting the annual Club Portrait Competition between ten Melbourne suburban and Gippsland camera clubs again, following on from the success of this event in 2020 and 2021.
The Melbourne Camera Club has once again been invited to participate.
We have created an upload page on the MCC website. All entries are due by midnight on Monday 11 July 2022. Members are invited to submit up to two entries into each of the three categories, Single Person, Two or More People and Creative.
Further information and the full set of rules are on the website
Mat Boards For Sale
MCC has received a donation of some pre-cut mat boards that we are offering for sale to Members.
The mat boards are assembled with backing board and have pre-cut windows in 3 different sizes.
Colour: White
Outside dimensions: 16 x 20 inch
Internal cut outs: (1) 11×14" (2) 12×16" or (3) A3 size
Note that the cut outs are a few millimetres less than the above sizes, which allow the printed image to overlap slightly
Price: $10 each, payment cash or via internet banking to MCC bank account
Further details in the Members section on the website: https://melbournecameraclub.org.au/members-only-matboards/
Members who would like to purchase please email the Secretary to arrange, with pickup ideally on Thursdays at 7.45pm from the Clubrooms.
There will be a sample to view in the Gallery at Thursday club night events.
Email: secretary@melbournecameraclub.org.au
What's On Outside the MCC
Exhibitions and Competitions
Reimaginings
A Photography Exhibition from the Creative Collective

Gaye Beal, Lesley Bretherton, Ralph Domino and Renée Sterling
Jasper Hotel Arts Space – 17 March – 28 May 2022
489 Elizabeth Street, Melbourne, 3000.
Reimaginings presents the work of four creative photographic artists Gaye Beal, Lesley Bretherton, Ralph Domino and Renée Sterling, who share an interest in conceptual photography. Each artist depicts places, nature and objects in their own way, resulting in images that are original colourful, abstract and at times, intriguing.
VAPS Newsbrief
The February 2022 issue of VAPS Newsbrief is now available online.
Virtual Meetings – Video Library

Video replays of most of last year's Thursday night Guest Speaker's presentations and PDI Competitions are available on the Members / Video Library page on the website.
To access the Members section you will need to login first. Any issues with your login please contact us: webcontent@melbournecameraclub.org.au