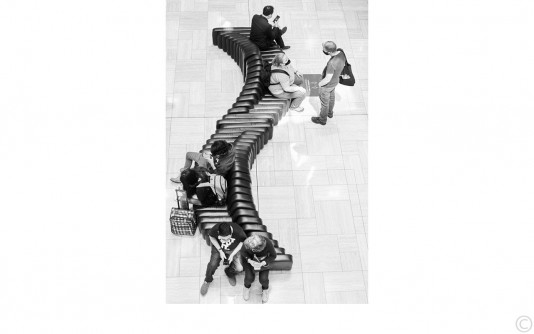 The important management item this week is that on the club's 2021 AGM on Thursday night. Associated with this is your vote on the changes to the club's constitution.
---
Image credit: Shopping centre bliss – Matt Smith (Best – Set Subj A Grade – 24 Jun 2021 PDI)
MCC Annual General Meeting
Financial Members are reminded that 131st Annual General Meeting of the members of the Melbourne Camera Club will be held via Zoom on Thursday 7 October 2021 at 8:00pm. Zoom details will be emailed to MCC Members 2 days prior to the AGM.Special Resolution Voting
Further to the Constitution Amendments as advised in the Notice of AGM emailed to voting members on 16 September 2021, Item 9 on the AGM agenda invites voting members to cast their vote for the Special Resolution. Voting is via the below link on the MCC website, and will close during the AGM, at 8.30pm Thursday 7 October 2021.
Clubroom Access – Continuation
In accordance with the Government's announcement of a lockdown in Victoria, there will be no access to the clubrooms and its facilities until further notice.
The status of planned club activities will depend on changes to the lockdown rules.
What's On Outside the MCC
VAPS Newsbrief
The September 2021 issue of VAPS Newsbrief is now available online.
Virtual Meetings – Video Library

Video replays of most of last year's Thursday night Guest Speaker's presentations and PDI Competitions are available on the Members / Video Library page on the website.
To access the Members section you will need to login first. Any issues with your login please contact us: webcontent@melbournecameraclub.org.au