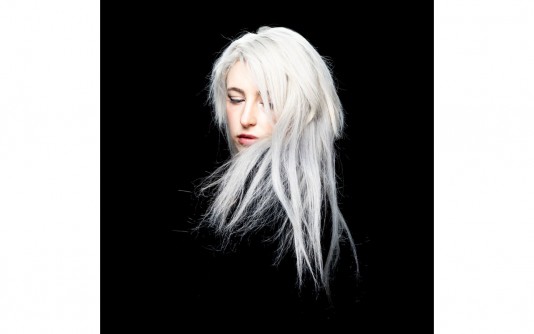 The club rooms are locked down and all face-to-face activities have been suspended.
---
Image credit: Jesi – Gihan Isac (Commended Open B Grade 22-Apr-2021)
Clubroom Access – Continuation
In accordance with the Government's announcement of a lockdown in Victoria, there will be no access to the clubrooms and its facilities until at least Friday 20th August.
The status of planned club activities will depend on changes to the lockdown rules.
Update on 10CPC
The zoom link for the 10 Club Portrait Competition is now available from Ken Spence coordinator of the 10CPC. This is included in an explanatory letter from Ken that has been published on our website.
Review Guest Speaker – Richard Tatti
The photographer of night, Richard Tatti was MCC's guest speaker on Thursday 29 July. He spoke with us via Zoom from Bendigo about the pleasures and technicalities of photographing at night.
Who of us has not gazed up at the heavens at night and felt wonder: are there others out there? How infinite, how old – how beautiful! Richard Tatti for one did and has kept that sense of wonder alive throughout this life.
APG Annual Exhibition Update
The APG exhibition has been postponed. The exhibition will now take place on the 25th and 26th September with the opening on Friday 24th. Revised dates for print submissions etc are on the APG exhibition page.
On the 25th September, World Cyanotype Day will be celebrated with a workshop held in conjunction with the exhibition.
My name is Chris Ayton, I am developing an app prototype as part of my studies in the Bachelor of Design. My proposed concept is creating an app for photography club members to share content and discuss all things photography.
If anybody reading this would be interested in being involved in a phone/video call interview as part of the research gathering stage of my project I would be really appreciative. It would be a relatively informal process with a few questions, and some discussion about current usage of social media, photography interests, the types of activities your group is currently involved in. These interviews would need to be conducted within the next two weeks and I will need to record the conversation for later reference and transcribe it for submission. If anyone is interested, please contact me via email: 0741590@student.swin.edu.au or chris.ayton@me.com
What's On Outside the MCC
VAPS Newsbrief
The August 2021 issue of VAPS Newsbrief is now available online.
Virtual Meetings – Video Library

Video replays of most of last year's Thursday night Guest Speaker's presentations and PDI Competitions are available on the Members / Video Library page on the website.
To access the Members section you will need to login first. Any issues with your login please contact us: webcontent@melbournecameraclub.org.au