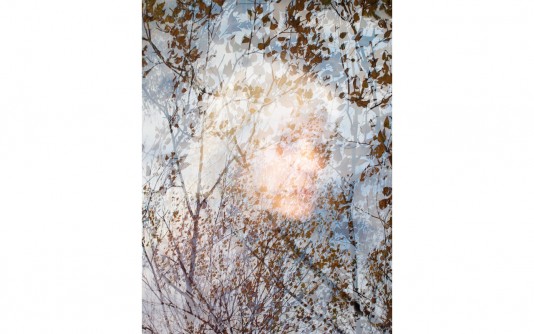 There are lots of things happening over the next week or so. Check out the items below. And don't forget to keep up to date with what is on the website..
---
Image credit: Ambiguity – Gaye Beal (Highly Commended Conceptual 2020 EOY)
Artist talk with Christopher Koller – March 20 at 2pm
The Conceptual Photography Group of Melbourne Camera Club is excited to invite you to a special artist talk by Christopher Köller. Christopher will present his vast bodies of work, and discuss how he develops his ideas and concepts.
Christopher Köller has held solo and group exhibitions of his photographs, installations and video works both nationally and internationally, as well as being the recipient of arts grants and residencies. Between 1992 and 2010 Koller was the senior lecturer in photography at Victorian College of the Arts. His work is held in private and public collections around the globe.
MCC Constitution update
All financial members of MCC should have received an information package on the updating of the MCC Constitution (if you haven't received it please contact mcc-secretary@melbournecameraclub.org.au }. We would like your comments on the proposed constitution by Monday 15th March 2021 so that we can proceed to the next step which will be a meeting to discuss your feedback.
Please have your say and return the comments form to
mcc-secretary@melbournecameraclub.org.au or Lesley.bretherton@melbournecameraclub.org.au by Monday 15th March.
NO MEETING
Last weeks "News" indicated that a Photo Discussion Group meeting would be held on Monday 8 March. This was incorrect. There is no meeting due to the public holiday.
Saturday 14 March at 10am
Gum Bichromate Workshop
There are a couple of places left in the Gum Bichromate workshop which are available on a first in first served basis. No prior skill is needed. You must contact Selby Markham if you wish to take up a place.
This is a day long workshop and information on the day can be downloaded.
Monday 15 March at 8pm.
The Digital Editing Group will be meeting at the clubrooms on Monday 15 March at 8pm. We will be having a look at the recent updates to Lightroom Classic and Photoshop. We will also look at Lightroom/ACR's Clarity, Texture and Dehaze tools – what they do and when to use them. For Photoshop users we will look at curves and levels and finally, are you guilty of over processing – the signs to look out for.
Trierenberg Super Circuit
The time for finalising entries is drawing closer. Ant entry that is to be printed in Austria MUST be uploaded to the MCC Trierenberg entry portal, located on the competition entry page of our website, by midnight on the 10th of March.
Digital entries, ie entries that are not to be printed, must be uploaded by the 20th March.
Clubroom access – mask wearing
A reminder to all members and visitors that you need to comply with the MCC Covid-19 Safety Guidelines when visiting the Clubrooms. The MCC policy follows government guidelines regarding mask wearing – face masks are optional indoors (other than in shopping centres, supermarkets, public transport and taxis) provided that you can maintain social distancing. The MCC policy is available at the main door to the Clubrooms and on the website
Production Team wanted
MCC is seeking a small but enthusiastic team to help with production at meetings and events. Team members will be responsible for working with the computer, projector, audio and video mixers and cameras to create online and hybrid activities. Please contact secretary@melbournecameraclub.org.au to express interest.
Analogue camera and darkroom equipment
to take
The Darkroom Manager and APG Coordinator have been sorting out the equipment that has been littering the Annex. In the left hand corner as you come into the Studio there are various boxes of bits and pieces as well as enlargers and darkroom processing drums. If you have a use for anything or know someone who might have, please take it.
But the copy stand is not included in this. Any questions please check with Selby or Greg.
What's On Outside the MCC
VAPS Newsbrief
The February 2021 issue of VAPS Newsbrief is now available online.
Virtual Meetings – Video Library

Video replays of most of last year's Thursday night Guest Speaker's presentations and PDI Competitions are available on the Members / Video Library page on the website.
To access the Members section you will need to login first. Any issues with your login please contact us: webcontent@melbournecameraclub.org.au