Vale, Alexander (Alec) John Mallett, 1967-2022
MCC Member: 2010 – 2022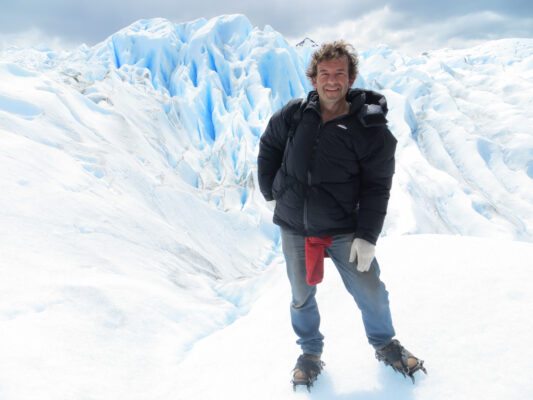 In October 2022 the Club was advised of the passing of long-time member Alec Mallett, a keen photographer, traveller and award-winning exhibitor.

Alexander (Alec) John MALLETT was born on 15 August 1967 to Bronwyn and Colin Mallett of Eltham, and moved while Alec was a toddler to Hartwell Hill Rd, Hartwell which was his home until the estate was settled after the passing of his mother in November 2011.

Alec attended Hartwell Primary (1979), Swinburne Junior Community School (1980-1982), Camberwell High (1982-1984) and Box Hill High (1986/1987). In his early years Alec worked as storeman at various employers.

He combined his lifelong passions of cycling, photography and travel to perfection. Alec also had a passion for cars, particularly Leyland P76 after a obtaining his driver's licence and travelling to visit his cousins in November 1985.

From a very young age Alec had been a very keen photographer taking pictures of birthday presents as the subject. Alec was a MCC member from 1 July 2010 until his passing in late 2022, and loved taking photos of his travels.

Upon completing his Bachelor of Commerce degree at Deakin University (1996) he travelled to London working as an accountant at the Chelsea College of Art & Design in London, returning home a few years later. Whilst in London he lived in Hounslow.

Alec barracked for Essendon in the AFL and Manchester United (EPL) – because they had red in their team colours. From the age of 10, Alec played tennis at Camberwell Uniting.

Alec worked in the Finance/Insurance sector holding various jobs at Legal & General, Superannuation funds and various credit Unions until the late 1990's.

He had a a strong wanderlust, and travelled extensively, describing himself as a self-funded globe-trotting cyclist. His travels took him to the UK and Europe on his UK passport. Returning to Australia, he commenced working at Swinburne University as an accountant in January 2001 and was there until August 2008. While at Swinburne, in 2005 he visited UK and Egypt.
In 2007 Alec had his first heart attack, resulting in 4 stents.
Alex worked was a Finance Manager at Monash University between September 2008 and July 2013. While at Monash he travelled again, this time to Singapore and Japan.
After leaving his job at Monash University, he undertook a cycling trip in 2013 to Italy, followed up by more time in Europe after another hospitalisation. He also suffered a bleed on the brain from a cycling accident in the Alps, which thankfully he couldn't remember. For the second half of 2014, he toured in South America – Peru, Argentina, Chile, Bolivia, Ecuador – finishing up in the US in January 2015. His Spanish cycling tour was in August & September 2017. His acute awareness of his heart condition drove him to ride and see as much of the world as he could.

Throughout his life he suffered ill health and sadly suddenly passed at home (Tyndall St) in September 2022, aged 55, succumbing to his heart condition.
Information kindly supplied by Executor to Estate of Alec Mallett, September 2023
---
Alec remembered the Melbourne Camera Club in his Will and once probate was granted earlier this year, the Club received, in July, a major bequest from Alec's estate of $127,000 for the Club to apply as it sees fit.

The Board will be looking to work with members as to how best to apply these funds to the Club to provide a lasting legacy of Alec's generosity.

If you have any memories or photos of Alec during his time with the Club, the Board would like to hear from you. Please contact the Secretary to contribute to a Tribute page which will be setup on the website: secretary@melbournecameraclub.org.au
Image: Alec Mallett, dated approx 2014