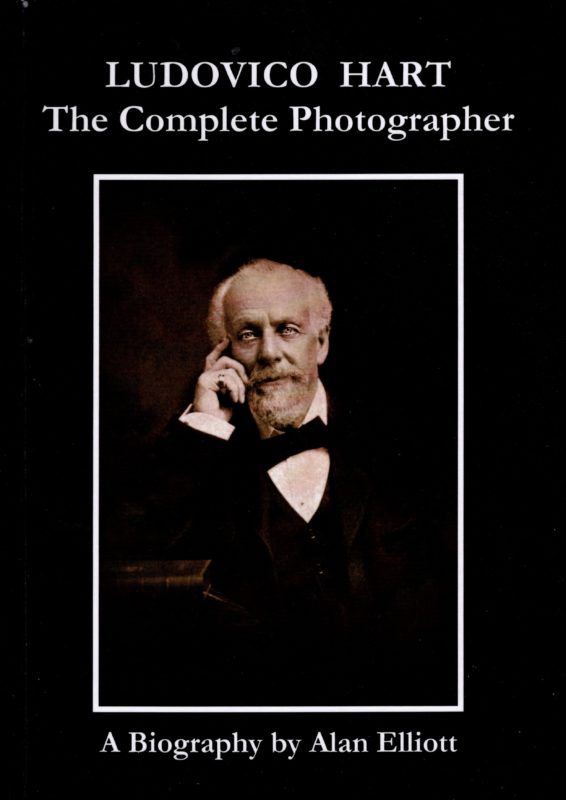 Alan Elliott's Book Launch
The biography by Alan Elliott OAM on the Melbourne Camera Club's 1891 founder Ludovico HART (c.1836 – 1919) was launched on Thursday August 1st 2013 by Professor Dr Robin Williams along with a HART photo exhibition which was opened simultaneously by Associate Professor Gale Spring.
The A4 size hard cover 120 page book was available for $20 purchase at the book launch from the PhotoBookShop printers. There are continuing opportunities with the PhotoBookShop printers for the club to have other projects and perhaps a members photobook competition.
The 36 Hart exhibition images covering the period 1850s to 1890s were specially printed by Teds Lab and matted by Gary Leete at Frame Co. The images included 24 images taken by Ludovico Hart for the trustees of the 1880 Great Melbourne International Exhibition for which the now Royal Exhibition Building was originally constructed in 1879. Hart's 1880 images were sourced from high quality scans by Museum Victoria of the images that made up large 'presentation' books of the great 1880 Melbourne International Exhibition.
Ludovico Hart under commission to the International Exhibition Trustees made the 12"x10" wet plate images and printed all the images for inclusion in the official Exhibition books presented to various organising officials and politicians. One special copy was forwarded to Queen Victoria. As part of the preparation to reprint Harts images several of the 1880 Melbourne Exhibition presentation books at Museum Victoria, the State Library and the Royal Historical Society of Victoria were located and viewed to determine technical and 'colouration' criteria for the reprinting.
The Club has been most generous in publishing the book and sponsoring the Hart exhibition images costs. Ludovico Hart has been restored by this book biography and set of images to be one of the first teachers and most influential and competent photographers in early Melbourne. From the whole exercise the Club's Permanent Collection of Photography has been enriched with the addition of the 36 exhibition Hart images taken in the 1800s wet plate era by the Melbourne Camera Club's founder Ludovico W Hart.
John Spring
(Article from Exposure Sep-Oct 2013)